A Rayco brand stump grinder — which the police said is "believed to be the only one of its kind in Bermuda" — was stolen, and a reward is being offered for its return.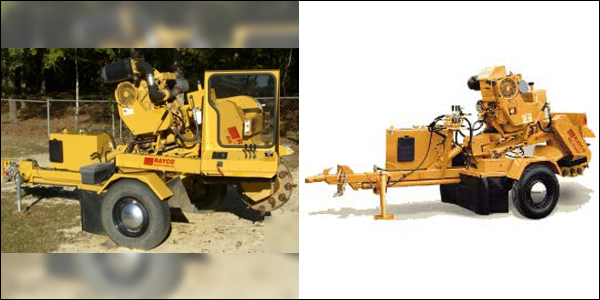 A police spokesperson said, "On Wednesday 30th December 2015 police attended a Theft report at Island Construction, 79 Middle Road, Devonshire. It was reported that between November 2015 and December 30th 2015 someone had removed an industrial stump grinder which was stored on the Island Construction property.
"The Rayco brand stump grinder is described as approximately five years old, yellow in colour with red fenders and a Duete diesel engine. It is believed to be the only one of its kind in Bermuda.
"Anyone with information regarding this incident should contact the Criminal Investigation Unit on telephone number 295-0011 or the independent and confidential Crime Stoppers hotline 800-8477."
In addition, a reward will be offered for its return, and people are asked to call 536-4495 if seen.
Update 12.47pm: To clarify, the reward is being offered by a separate entity, not by the police.
Read More About