The Hamilton Seventh-Day Adventist Church said they are continuing with their commitment to the community by hosting their traditional Christmas Day luncheon for those who may not be able to otherwise enjoy a Christmas meal.
A Church spokesperson said, "This is the fifth consecutive year, the church will be hosting its luncheon. In the past it was sponsored by Bermuda CableVision, however since the demise of this sponsorship, the church has decided to go it alone and seek contributions from its members and those in the community who wish to donate.
"The traditional Christmas menu will consist of roast turkey, with all of the accompaniments, an assortment of side dishes, along with vegetarian options, and an array of holiday desserts.
"In the past, their sponsor would purchase all of the trimmings and the church's Gourmet Committee, would prepare and the combined efforts of both, would serve approximately 200 people, who came from near and far.
Deacon Rollin Nathan [left], Pastor Sydney Gibbons [right]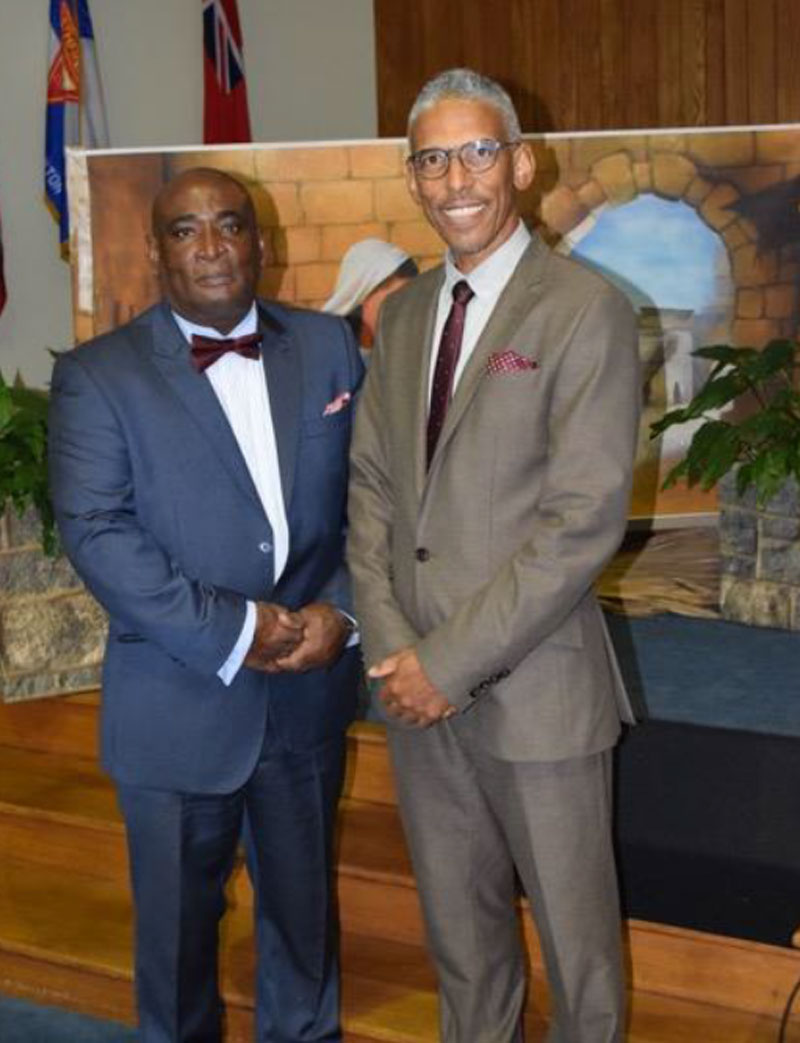 Dr. Sydney Gibbons, the Sr. Pastor of the Church, said. "We are and continue to be very blessed. This is the spirit of Christmas.
"Despite the continuous downturn on the island, with those who have recently lost their jobs, we still have a responsibility to the community at large, particularly during this special time of year.
"We worship and serve a loving God, who he has mandated us to help our fellow man and what better day and time then Christmas. So, please come and join us as we celebrate the season of giving!"
The event will be held from 12 pm – 4pm, Friday December 25th at the Hamilton Seventhday Adventist Church, located on King Street. Volunteers and others, who wish to find out more details or reserve a space, are invited to phone the church office at 292-4276.
Later in the evening, commencing at 7:00 pm, the Christmas celebration continues there will be a Christmas Service as well as a Mini Concert, starting at 7:00 pm.

Read More About