Yugo Yoshida and Yuki Kasatani have joined Softbank Team Japan, with both athletes to move to Bermuda immediately to start training for the America's Cup.
The team said, "After a three-month search to find the ultimate Japanese sailor, SoftBank Team Japan is excited to announce that Yugo Yoshida and Yuki Kasatani will join the sailing team as they challenge for the 35th America's Cup.
"Right from day 1 of the trials it became clear there were 6 applicants very much in the running for the two available places on the team," said team skipper and CEO Dean Barker.  "However Yuki and Yugo really stood out in all areas of the testing process.  Although very different athletes they both had the drive to earn their rights to the two positions."
"Yugo Yoshida, age 31, is an experienced Olympic 470 sailor and comes to the team following campaigns competing in the 2012 London Olympic games as well as several ISAF Sailing World Championships.
Yugo Yoshida and Yuki Kasatani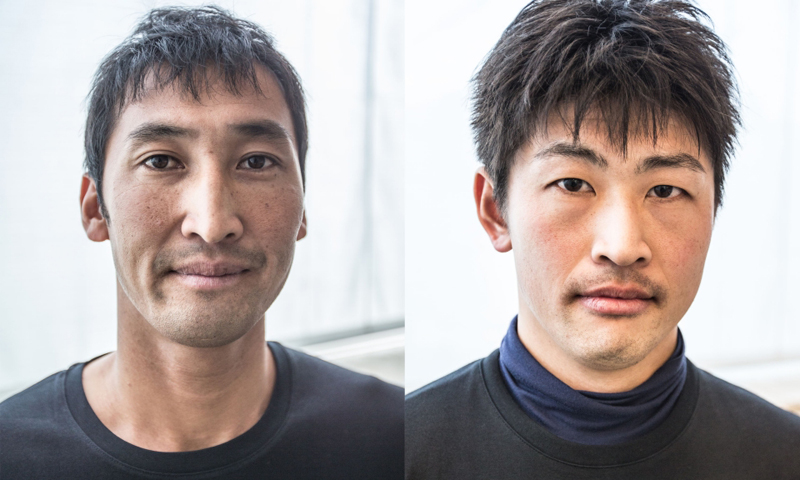 "Yuki Kasatani, age 26, joins the sailing team as a strong competitive rower having competed in the All Japan Cup since 2009 most recently competing in the Coxed Pair and Double Scull events.
"Both athletes will move to Bermuda immediately to start integrating with the team and begin an intense training regimen preparing them with the physical strength and stamina needed to sail team's new AC45S race yacht.
"During races, the new power hungry design of the yacht will push both sailors through a non-stop grinding competition for 20 minutes as they power the hydraulic pumps that adjust the control surfaces on the boat.
"In America's Cup competition, teams are not allowed to use engines to sail the yacht – all processes must be human powered.
Photo courtesy of Matt Knighton/SoftBank Team Japan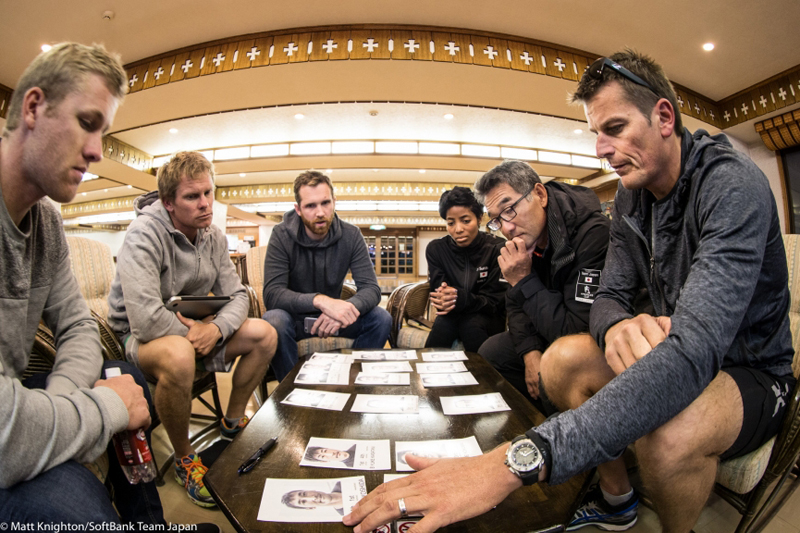 "While not having raced foiling multihull sailboats before, the outstanding fitness abilities of both athletes will be a massive benefit to SoftBank Team Japan – directly impacting how fast the team can push the boat and pull off complex maneuvers.
"Training wise, Yuki and Yugo's goals will be slightly different," said team tactician and sailing manager Chris Draper. "Yugo has a wealth of sailing experience so will be looking to transfer his skills and understanding to the foiling boats. Yuki will be looking to build his knowledge about the boats and been on the water in a different way to what he knows."
"The selection of Yugo and Yuki follows a three-day tryout in Zushi, Japan where 22 Japanese athletes were put through rigorous fitness and sailing tests to determine who would be invited to join the team.
"It's a great time for the team. The trials were a fantastic few days and Yugo and Yuki gave everything they had. Their skill set is everything we could have hoped for and more. We are all very pleased to have them joining us."

Read More About