The Office of Consumer Affairs is issuing a reminder to the public to be "vigilant and protect themselves against fraudulent financial schemes that target consumers, particularly 'pyramid schemes', which are a type of scam that fraudsters often pitch as a legitimate business opportunity in the form of multi-level marketing programs."
A spokesperson said, "Pyramid schemes can appear to be an attractive business opportunity to involve your network of friends and family, sell products and make a lot of money. These 'get-rich-quick' schemes are not only very risky but they are also illegal.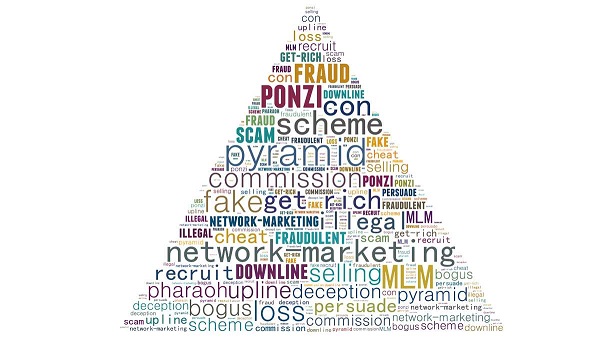 "Most originate from overseas, and will supply the product, with marketing support and sometimes training. They will not call themselves a multi-level marketing scheme and some do not actually sell a product or service, they may just offer an investment opportunity.
"These schemes will offer a plan that claims that participants will receive commissions by selling their product as well as commissions on the sales of people they recruit.
"Typically with pyramid schemes, participants are often asked to make payments. The two payments often are a participation payment to sign up, and a recruitment payment, promised when a member recruits others.
"There are two important facts to remember: firstly, the company has no risk as they get paid every time someone joins, no matter where they fall within the scheme.
"Secondly, as these schemes are membership-driven they inevitably collapse and new members can lose a lot of money. As with any business venture, investigate the business, the key people behind the business and its products,"
The spokesperson further went on to say, "Beware of slick sales pitches and get as much information as you can, including copies of their sales literature, business plan and marketing plan. If the plan is designed so that your income is derived solely from signing up people and receiving a commission on new recruits rather than selling the product, it is likely fraudulent and a pyramid scheme."
Locals are reminded that under the Consumer Protection Act 1999, Part III section 11b[ix] it is an offence to operate or promote these schemes in Bermuda. Violation of this Act carries a $15,000 fine and/or imprisonment for up to 12 months.
Read More About