46 candidates looking to be a part of Team BDA made it through one of three fitness combines this year to become eligible for the Red Bull Youth America's Cup training camp, which began this weekend. The camp continues daily through January 2, 2016.
The open fitness combines for a mixture of athletes and sailors took place in August, September and December. The most recent, held December 20, 2015, resulted in six additional candidates advancing in the process.
Of the 46 to make the first cut, 40 are taking part in this week's training camp.
A series of physical, mental and leadership tests will help selectors determine which candidates should advance in the process to field Bermuda's Youth America's Cup team.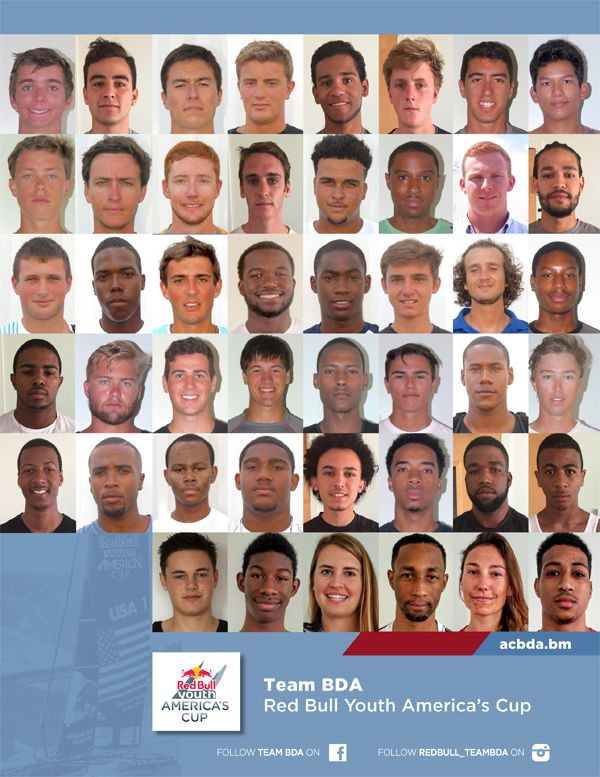 The candidates are receiving briefings on anti-doping regulations, water safety and substance abuse.
In early 2016 the selection committee hopes to identify a squad of 18 of the best sailors and athletes who, with intensive training and coaching, will be equipped to compete with the world's best young sailors in foiling high performance catamarans.
The final racing team will consist of six Red Bull Youth America's Cup squad members, with others supporting as training partners and a shore team.
Team Bermuda will train and race in the Great Sound before a hometown crowd as they face other youth teams from around the world in June 2017. The Red Bull Youth America's Cup in Bermuda will take place on one-design foiling AC45 catamarans – the same boats the professionals used in October's Louis Vuitton America's Cup World Series.

Read More About