Atlantic Publishing House has announced eight upcoming cultural activities that aim to "keep Bermuda's culture alive," beginning with an evening of food, poetry and song, with authors on hand selling books.
The first event will be held on February 6 at the Bermuda Industrial Union, featuring poets, authors, books on sale, a light supper, dramatic presentations, and music. The event will be held from 6.00pm to 9.00pm, with tickets costing $25.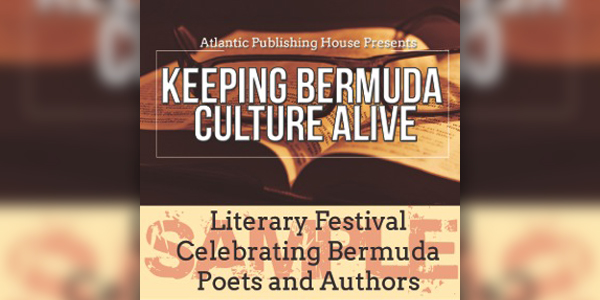 A spokesperson said, "That will establish a firm foundation from February 6 at the BIU to October 1 in a Command Performance at The Berkeley Institute. The activities include a Literacy Night, a play, concerts and honouring Quinton "Tiny" Burgess, a well known bass player and Dayton Wharton a well known composer and guitarist at separate event.
"The crowning event is the return of Mary Ancheta a rising Diva of Jazz and Soul who first played in Bermuda in November 2013 as part of the fundraiser for the Giant Steps Band who were preparing to go to participate in the Havana International Jazz Festival.
"Local plays have been making a comeback and Mr. Butler's first three plays received extremely good reviews. Matter of fact "We are Climbin' Jacob's Ladder " had a three year run and may return this year; "Hubert Smith: The Play" ran at Fourways for seven nights and "The Second Last Supper" with its cast of 75 and live animals is still being talked about as being very well researched and dramatic.
"Audiences who attend the February 6 Literary Festival will enjoy an opening play that involves poetry. On April 6 at 2.30pm and 7.00pm at St. Paul A.M.E., his group has partnered with the church to bring the audience a very dramatic presentation of "Bermuda Women in Song" in a presentation entitled "Pickles and Spiced Ham".
"Mr. Butler's fourth play is entailed "Sinnerman – Death In One Colour" and has been described as being very intense because it deals with Bermuda's gun violence."
For more information, call 505-3409, email daledbutler@gmail.com, or visit the website.
Read More About
Category: All, Entertainment, Music, News