[Updated] The M/V Apollon is expected to arrive in the Bermuda area this evening [Jan 26] so a 26-year-old crew member suffering from suspected appendicitis can be provided with medical care.
A spokesperson said, "BMOC initially received a call from the vessel on the 20th January when positioned over 1000 nm east-southeast of Bermuda, with the vessel reportedly battling heavy seas over the last few days, and some respite this morning as conditions improve.
"The 26-year-old Filipino national is reported to be in a stable condition following medical advice from shore and is being constantly monitored by crew on board.
"M/V Apollon is due to arrive off the East End at 10:30pm tonight when the patient will be taken ashore by Marine & Ports pilot boat 'St. George'. Once the transfer is complete it is anticipated that M/V Apollon will resume its original voyage from Gibraltar to New Orleans."
Photo courtesy of Marine Traffic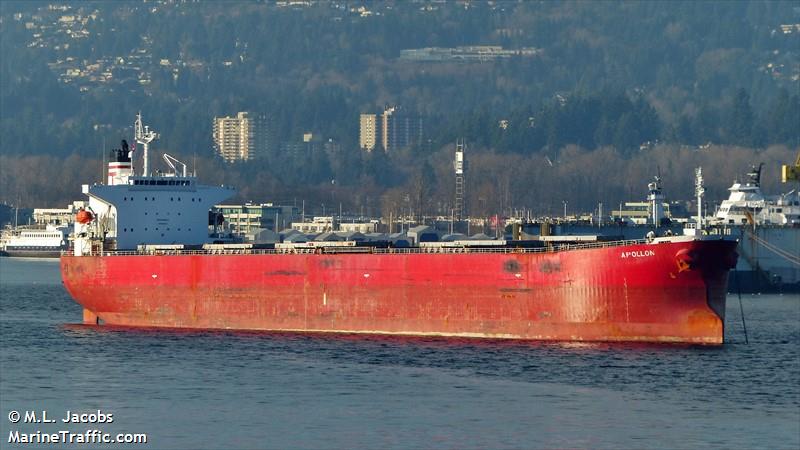 Update 12.17am, Jan 27: The sick crewman was successfully disembarked off the ship and transferred by pilot boat St George to Ordnance Island.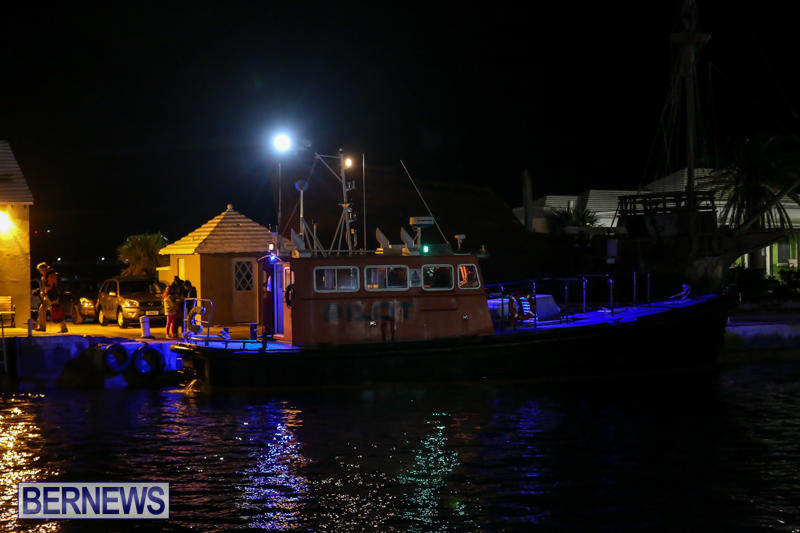 Read More About