A.S. Cooper & Sons, Ltd. has relocated their Children's Department from 27 Front Street, across from the Ferry Terminal to a new home on the 2nd floor of the A.S. Cooper Main Store building. The new department called "Kid's on 2" will be fully operational and open for business on Tuesday, February 9th.
Kid's on 2 occupies about half the 2nd floor and has been re-painted in rich whites, blues and greys. The area will undergo further renovations in the next 30 days.
New wood floors will replace the carpet and new fixtures will be imported to give the department an "upmarket and quality feel," the company said, adding that the new area attempts to complement the marque brands like Polo Ralph Lauren Childrenswear and the other popular labels they carry.
A grand opening of the new department and the new adjacent restaurant, "Somers' Café" is slated for March.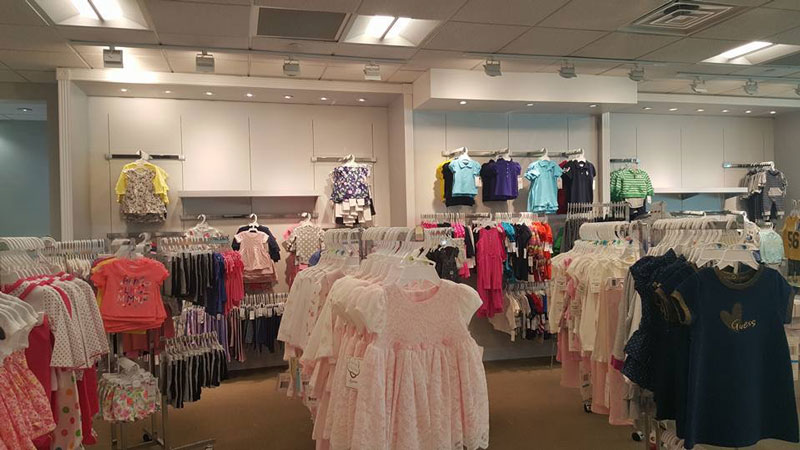 A.S. Cooper CEO Somers Cooper commented, "We can already see that Kids on 2 has elevated the presentation of our great selection of children's fashion and we believe that our loyal customer base will embrace the new look.
"Sales associates Chelsea and Sharelle have moved along with the department so customers can expect the same great service along with our excellent team already on the 2nd floor. We expect that they will also be excited by the new brands we are introducing."
"Currently the department features U.S. priced collections from Polo Ralph Lauren, My Michelle, Jessica Simpson, Jo Jo Maman Bebe, Joules, Carters, Oshkosh, French Toast and Little Me.
"I think the Mum's and Dad's will also appreciate the new café with balcony seating over Front St., situated just inches away from the department," predicted Mr. Cooper.
Mr Cooper is tight lipped about the future of the vacant space left at 27 Front St. but he confirmed that they are keeping the space and have big plans for a renovation into a new concept store. Work on the premises could start as early as March.
"Information about the new store will be forthcoming shortly. I can however guarantee that the shopping public is going to be wowed," he said.
Read More About