[Updated] The Progressive Labour Party announced this morning that Kim Wilkerson will serve as their new Senator.
According to her bio [PDF], Senator Wilkerson has 30 years of experience in the insurance industry, including 15 years in the brokerage area.
In addition to holding the Chartered Property & Casualty Underwriters [CPCU] designation, she is admitted as a Barrister & Attorney in England & Wales and Bermuda and is a qualified Associate of the Chartered Institute of Arbitrators.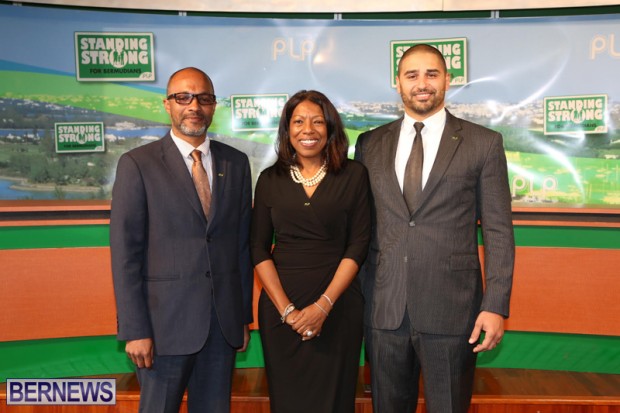 The position in the Senate opened due to Diallo Rabain winning the Constituency 13 Devonshire North Central by-election, and becoming an MP, a position he was officially sworn in for this past Friday.
The Senate consists of eleven members appointed by the Governor, with five appointed on the advice of the Premier, three on the advice of the Leader of the Opposition, and the final three are Independent Senators are appointed at the discretion of the Governor.
The Senate now consists of the three Independents [Carol Anne Bassett, Joan Dillas-Wright & James Jardine], the three Opposition/PLP Senators [Kim Wilkerson, Renee Ming & Marc Daniels] and the five Government/OBA Senators [Michael Fahy, Lynne Woolridge, Vic Ball, Georgia Marshall & Jeff Baron].
Update 11.07am: Speaking at today's announcement, Ms Wilkerson said, "Today I have the distinct privilege of being named as the Progressive Labour Party's newest Senator. To be a member of our legislature's Upper House allows me the opportunity to not only work diligently for the people of Bermuda, but also to ensure that every piece of legislation that is passed is in their best interest.
"Working in the insurance industry for over 30 years, I have been able to ascertain a great understanding of the needs of businesses, while remaining true to the grassroots causes which I have been a part of.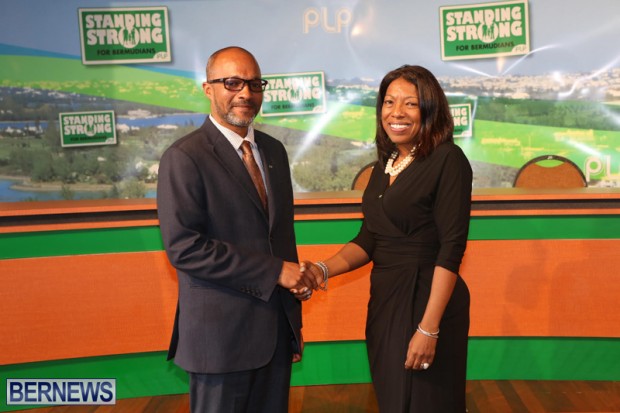 "These experiences have culminated in this moment, and I am happy to share my knowledge, experience, and insight as I work with the Opposition Senate Leader, Marc Daniels, and Senator Renee Ming to ensure that we as an island remain attractive to businesses to encourage economic growth, while ensuring that our people are able to live their lives with dignity and respect.
"To the Opposition Leader, The Hon. Marc Bean, I thank you for this opportunity, and stand behind you, and the Bermuda Progressive Labour Party as we advocate for good governance, better labour relations, economic diversification, education reform and fiscal responsibility.
"Bermuda is at a crossroad, and it is my belief that we must do things differently to get the results we so desperately need as a country. No longer will the status quo do. Now is the time for us to put our best foot forward, our hearts in our work, and persevere until the people of Bermuda experience economic and social conditions which are mote advantageous than they are presently.
"I thank you for your time and attention, and look forward to the work ahead."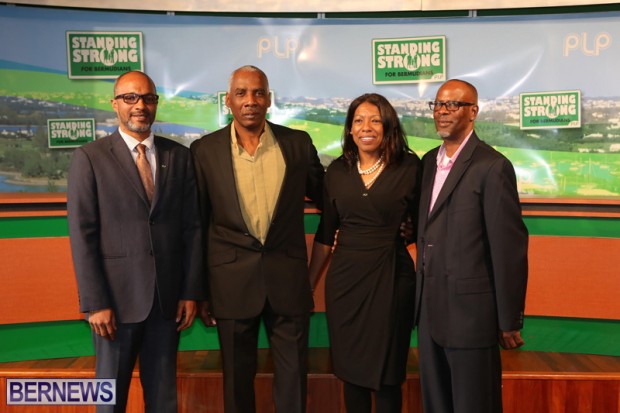 Update 11.14am: PLP Leader Marc Bean said, "With the PLP's latest success at the polls, an opportunity has been afforded for me to appoint a new Senator to the Upper House of our Legislature.
"An opportunity has arisen for another outstanding citizen to begin fulfilling their civic duty at the highest level, and an opportunity has arisen for us to introduce to you the caliber of persons working within the Bermuda Progressive Labour Party to make Bermuda work better for its people.
"It is my distinct pleasure to announce that Ms. Kim Wilkerson, JP, will be joining the Opposition Senate team, and assisting our new Senate Leader, Senator Marc Daniels, in advocating for the people of Bermuda.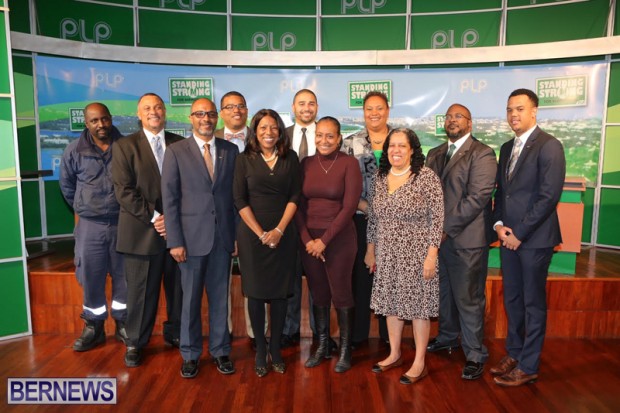 "As a lawyer and business executive with over 30 years of experience, and strong community ties, Senator Wilkerson brings the experience to the Progressive Labour Party team that is necessary as we hold the Government accountable, while we prepare ourselves as the Government-in-waiting.
"Senator Wilkerson brings a wealth of knowledge and experience through her professional and philanthropic work, that will prove to be an asset as she analyzes and scrutinizes legislation that comes before the Senate.
"Senator Wilkerson is committed to good governance, hard work, and service to the people, and thus she is an appropriate fit for the direction in which the Bermuda Progressive Labour Party intends to go."
Read More About