In celebration of World Water Day today [March 22], Bermuda-headquartered Bacardi announces it has launched an in-house initiative to remove straws and stirrers in cocktails at company events.
Starting in its North America regional headquarters office in Coral Gables, Fla., and its Bombay Sapphire Distillery at Laverstoke Mill in Hampshire, England, Bacardi is promoting the practice companywide as part of its ongoing "Good Spirited: Building a Sustainable Future" environmental campaign.
As straws and stirrers are among the most collected pieces of trash in our oceans, coupled with the 10 liters of water used to produce one bottle of a premium spirit, the Company knows water is a critical resource for all its brands and local communities.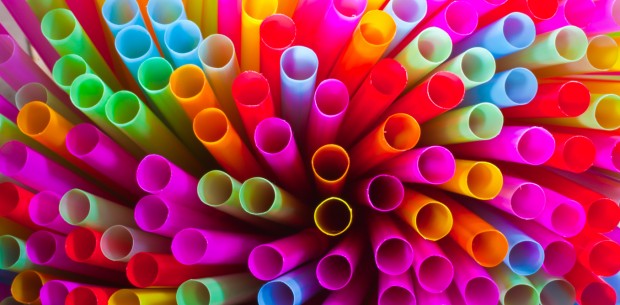 "Plastic straws don't biodegrade, and their use is ubiquitous across many industries including the spirits market. We are resolved to be part of the solution, and this includes reducing the amount of waste we produce," says Ian McLaren, Director of Trade Advocacy for Bacardi, who is encouraging all offices within the Bacardi global infrastructure to do the same.
According to The Last Plastic Straw, if you lined up the 500-million straws used and discarded each day in the U.S. alone, you would be able to wrap around the globe two-and-a-half times, and this is equivalent to filling 125 school buses to the brim, each day, with just straws.
That equates to 46,400 school buses every year, says the U.S. National Park Service. The reality, however, is that more than 175 billion straws are filtered into landfills and litter the oceans, yearly. With straws ranked No. 5 on the list of top-10 items collected in the ocean, Bacardi urges everyone to add, "No straw, please," to every drink order.
At a recent happy hour in Coral Gables, iconic spirits flowed, ice clinked, and Bacardi employees used metal stirrers and drank from straw-less glasses in support of the movement that is expected to save 12,000 straws and stirrers from landfills – from in-house happy hours – annually.
With more than 80,000 consumers estimated to visit its gin distillery in southern England in 2016, this small change of "No Straws" will make a big impact as more than 14,000 cocktails are crafted monthly.The "No Straws" pledge is expected to reduce the Company's waste while it helps preserve ocean habitats and diminish direct impacts on sea life.
"For many, awareness begins with alarming facts or watching a viral video of a sea turtle with a straw lodged in its nose," adds McLaren. "We are making changes now to carry us all through to the future, sustainably."
The company said, "Research indicates that the ocean is filled with about 5.25 trillion pieces of plastic debris, and about 269,000 tons float on the surface, polluting shorelines. At the same time, about four billion plastic microfibers per square kilometer litter the deep sea.
"In the middle of the Pacific, in the deepest parts, there is a garbage patch roughly the size of Texas. Even more astonishing is that the amount of trash produced each year is expected to rise for the rest of the century unless interventions are implemented. This new "No Straws" pledge is just one of the many ways Bacardi is responding to the need for more conservation efforts.
"As a large corporate citizen with great influence around the world, everybody is watching Bacardi. They're setting the example and affecting change," says Mike Gibaldi, board member for the Surfrider Foundation's Miami Chapter, a non-profit grassroots organization dedicated to the protection and enjoyment of our world's oceans, waves, and beaches. "
Surfrider's "Rise Above Plastics" program strives for change beginning onshore. It's time to move away from single-use plastic straws, bottles and bags that are the worst contributors to ocean and beach pollution."

Read More About
Category: All, Business, Environment