Bermuda HealthCare Service and Brown-Darrell Clinic announced that this month's "Docs for Dinner" event featuring internationally renowned neurosurgeon Dr. Keith Black has reached the seating capacity.
BHCS founder and Executive Chair Dr. Ewart Brown remarked, "It is clear that Bermudian Doctors are excited at the prospect of hearing a speaker of the caliber of Dr. Black and that can be seen at how quickly the available spaces for Docs for Dinner filled."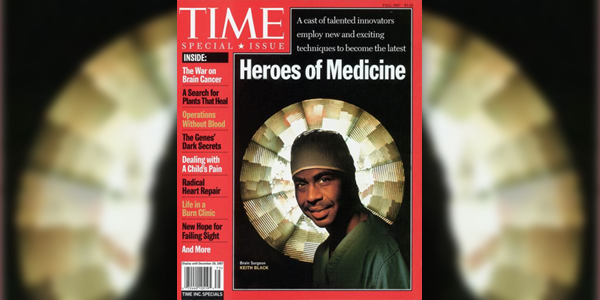 Dr. Brown continued, "I urge Bermudians to tune in to Health is Wealth on Magic 102.7 at 8am. Dr. Black will be the in studio guest with host Beverley Howell. They will be discussing his life, his career and the tremendous impact he has had on medicine around the world,"
Dr. Black has been featured on the cover of Time Magazine, been profiled on the PBS program, "The New Explorers," and included in Esquire Magazine's "21 Most Important People of the 21st Century." Discover Magazine also noted that by age 46, Dr. Black had performed more than 4,000 brain surgeries.
Docs for Dinner will be held on Wednesday March 9, 2016 at the Hamilton Princess. Registration and cocktails will begin at 6:30 pm, dinner will begin at 7:00 pm, with presentations to follow.
Dr. Black's presentation will be on "Emerging Imaging Technologies from Brain Tumors to Alzheimer's Disease."

Read More About
Category: All