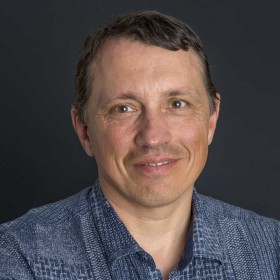 Bermudian owned technology company, Fireminds Ltd., continues to expand their staff. Yevgeniy Gerassimov [pictured] has joined Fireminds as the Chief Technology Officer and Jim Nairn has come onboard as the Procurement Manager.
Mr. Gerassimov, who has been living and working in Bermuda for the past fifteen years, joins the Fireminds team with 25 years of experience in the IT industry.
Mr. Gerassimov's new position is to lead the IT team at Fireminds, delivering solutions on server infrastructure, Storage Area Networks, networking, telephony, cloud solutions and data centers.
Mr. Gerassimov remarked, "I am delighted to join the Fireminds team. It is a dynamic company, there are many exciting opportunities and the focus on customer service is exactly what Bermuda needs."
Mr. Nairn, who is based in Halifax, Nova Scotia will join Fireminds as part of their global IT team. As procurement manager, Mr. Nairn will be responsible for sourcing the hardware and software demands to meet Fireminds client solutions.
Michael Branco CEO of Fireminds commented, "I am thrilled to welcome Yev and Jim to Fireminds. As a rapidly growing company, we are committed to meeting customer expectations. With Yev's experience in the IT industry, he is a great addition to the Fireminds team. As procurement manager, Jim will allow us to meet our growing demand for IT solutions through the provision of the required hardware and software."
Vicki Coelho, chair of the company, shared "The addition of a Chief Technical Officer compliments the great talent at Fireminds. As well we have expanded the board with independent directors which assist with strategy and governance."
With the addition of the two new staff members, Fireminds now employ 43 people globally, with 18 of those based in the Bermuda office. While the majority of the IT operations team offers 24/7 tech support, the Bermuda based team provides the important customer facing experience.
Fireminds Ltd. offer technology solutions through software development and cloud solutions. The software development side of the company focuses on the Microsoft technology stack, including C#, SQL, SQL Reporting Services, and SharePoint.
The company also focusses on web and mobile app development. Fireminds are the only Microsoft Cloud partners in Bermuda delivering Azure and Office 365. The staff at Fireminds monitor 24/7 proactively and provide remote helpdesk and onsite support.
Read More About
Category: All, Business, technology