[Updated] Armed police are currently visible in the Pembroke area, having contained a house in what they said was "in connection with an active investigation."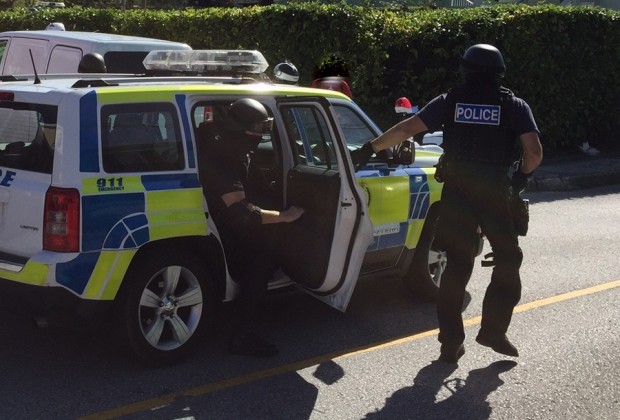 Police Media Manager Dwayne Caines said, "Armed police presently have a house contained in Two Way Deepdale in Pembroke in connection with an active investigation.
"One Way and Two Way Deepdale have been blocked to vehicular traffic whilst police activity takes place in the area. We are asking for the residents in the area to be patient as this incident unfolds."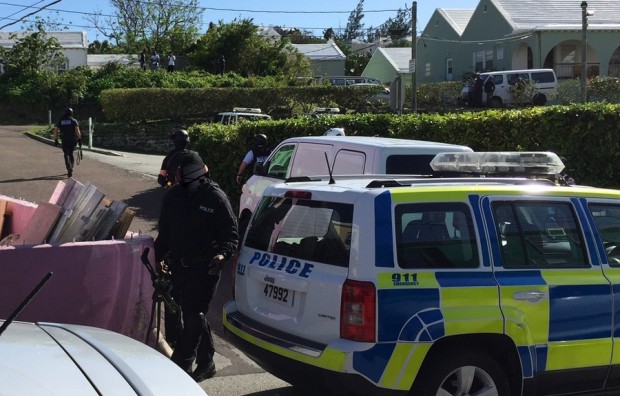 Unofficial reports suggest this police investigation may be linked to the armed robbery that occurred earlier today.
Update 5.04pm: As to err on the side of safety, we don't want to post photos of the actual house, but the police are visible at one particular house, with multiple officers around it. Around a dozen people have gathered to watch, some with cell phones out taking photos.
Update 5.54pm: A police spokesperson said, "The Bermuda Police Service, based on information received, commenced an operation at a residence on Two Way Deepdale junction with Deepdale East, Pembroke.
"Officers contained several residences while they conducted a search for suspicious males, wanted in connection with an ongoing investigation. Two houses were searched, with negative results.
"The Bermuda Police Service would like to thank area residence for their patience while the scene was processed. The Community Action Team will be in the area in the upcoming days to speak with residents."
Read More About