The Bermuda Beach Art Festival was held on Saturday, March 19 on beaches across the island, with the Best Overall Entry being named as "La Garza" by Tara Cassidy.
A spokesperson said, "Despite predictions of rain, the Festival enjoyed near perfect conditions.
"Even sharing Horseshoe Bay Beach with the Bermuda Triple challenge did not deter Bermuda's beach artists. In a unique collaboration, the Triple Challenge and the Beach Art enthusiasts shared the beach in harmony.
"The Bermuda Beach Art Festival are very grateful to the Triple Challenge organisers for being so accommodating and to the Bermuda Regiment personnel who truly looked out for us!
"Thirty individuals and teams entered the competition with 21 completing their designs and submitting their photographs by deadline to vie for $1000.00 in cash prizes. The competition was stiff and judges and organisers Nicky Gurrett and Lynne Matcham were challenged to place the winning designs."
"The level of artistry and technique of the entries has really grown since we first started back in 2011', said Nicky Gurret. "We were really pleased with the results!Selecting the winners was very difficult."
"Local beach artists and past winners Hannah Emmerson and Tara Cassidy held the Beach Art Workshops this year, sharing their expertise and generously volunteering their time, to assist competitors in honing their skills.
"Sebastian Matcham of Subtropik web design created a state-of-the-art website for the Bermuda Beach Art Festival to enable competitors, for the first time, to upload their entries directly to the website, which avoided the complications of past years sending entries via e-mail. The community can view this year's winning designs, along with past years', by visiting our website.
"We are very grateful of our sponsors, CHUBB and FIL, for assisting us in holding this great eco art event," added Lynne Matcham.
"The event has grown year over year and it is through their sponsorship year over year that it has grown. Beach art is a celebration of Bermuda's beautiful, pristine beaches and is a form of landscape art, where only a rake is used to etch incredible designs in the sand between the low and high tide mark.
"The designs are impermanent and washed away by the next high tide."
Best Overall Entry: La Garza – Tara Cassidy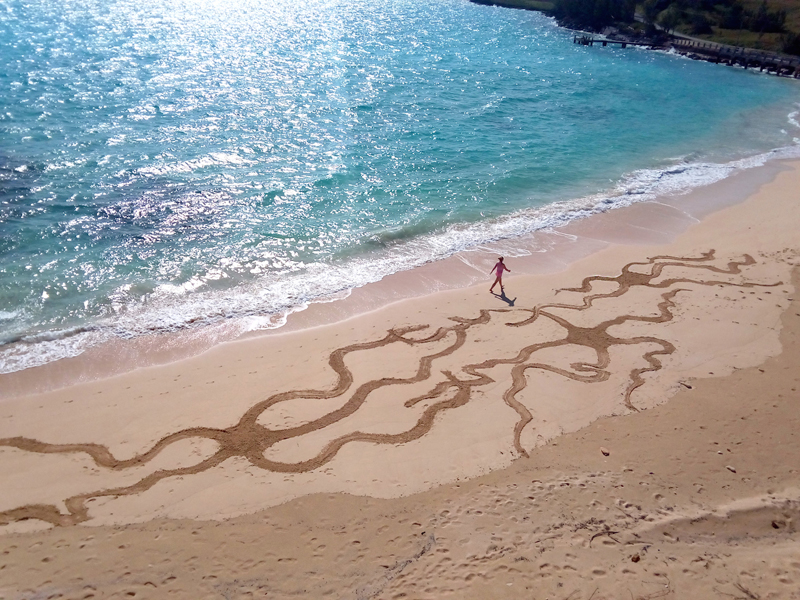 First Place Adult: 'Bob' by Dennis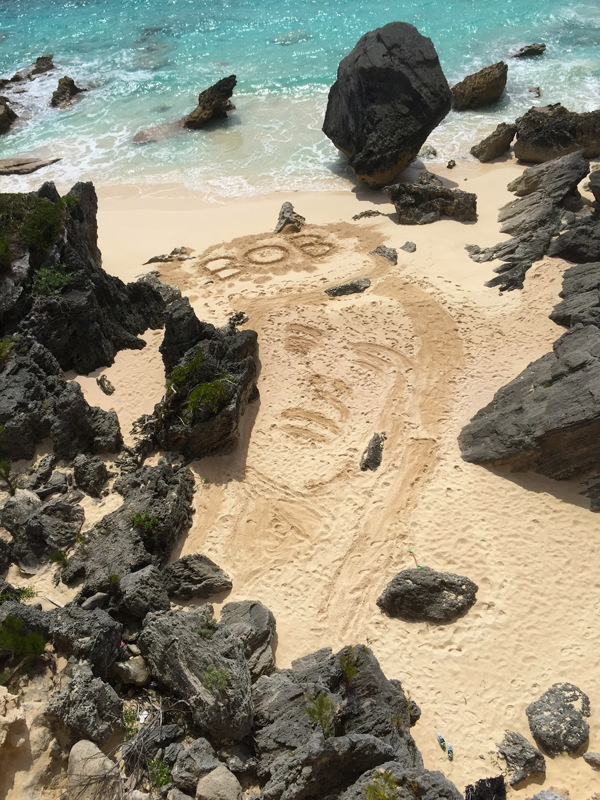 Second Place Adult: POW: Rake in de Face – Ishrat & Kim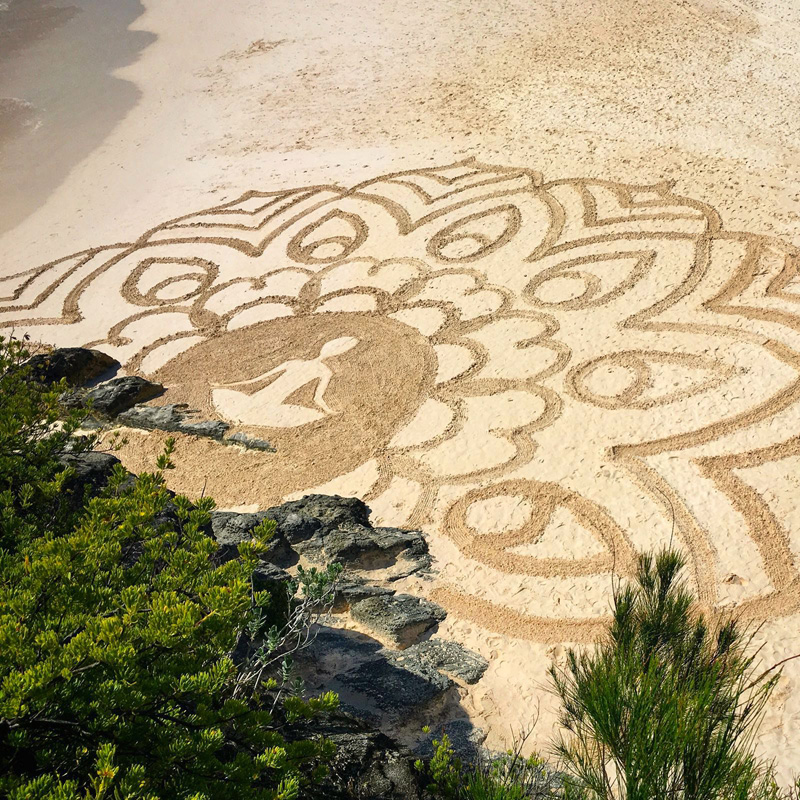 Third Place Adult: Lionfish – Adrienne Smatt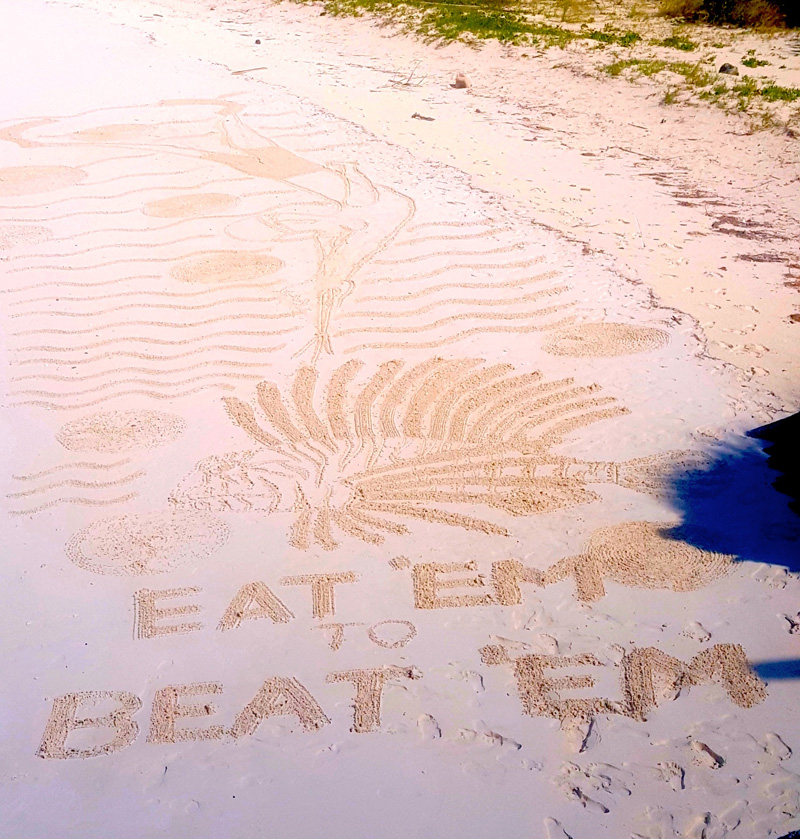 First Place Teen: Celtic Symbol – Sarah Weight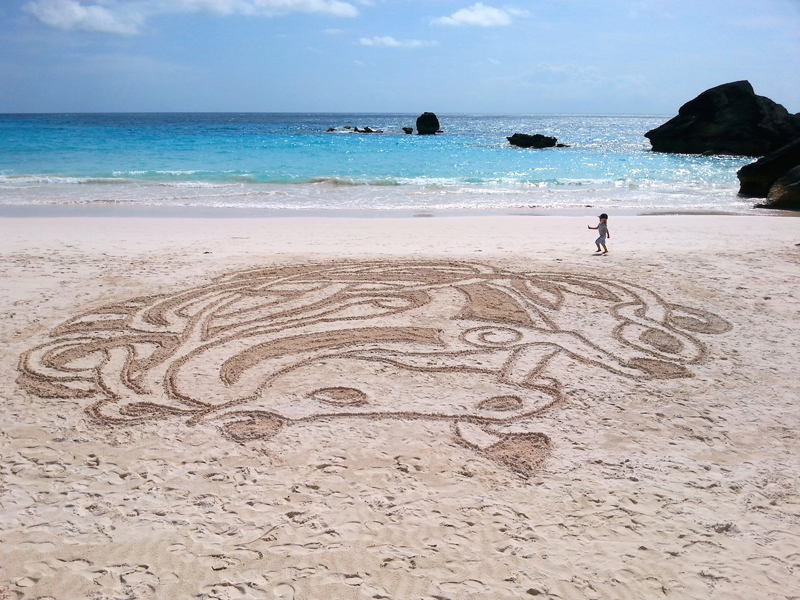 Second Place Teen: Abstract – Christian & Laurel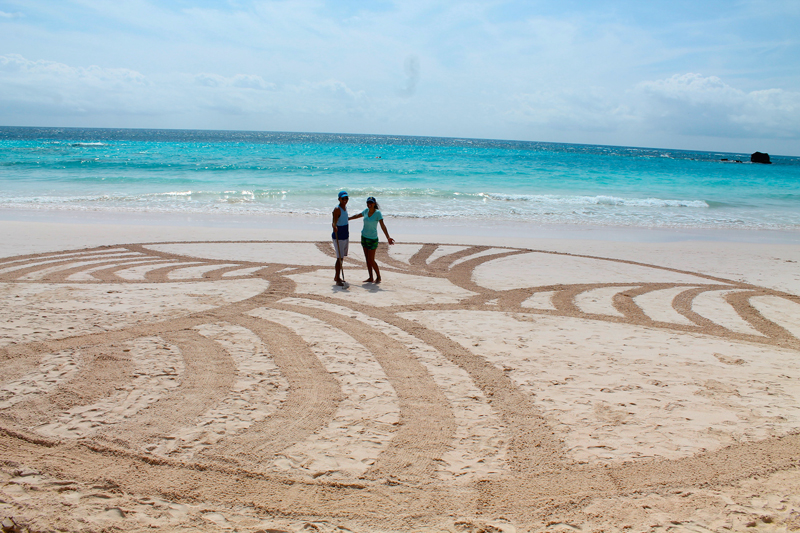 Third Place Teen: Whale – Kaitlin McCallum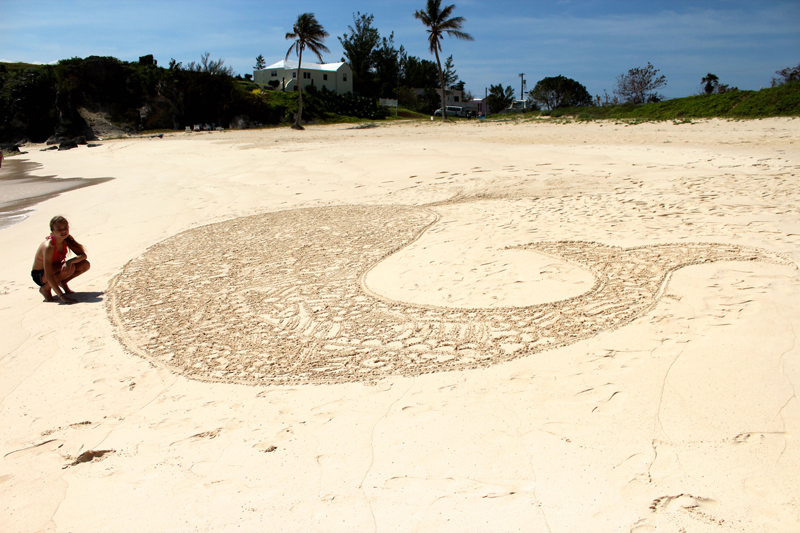 First Place Family: Mrithula Mohan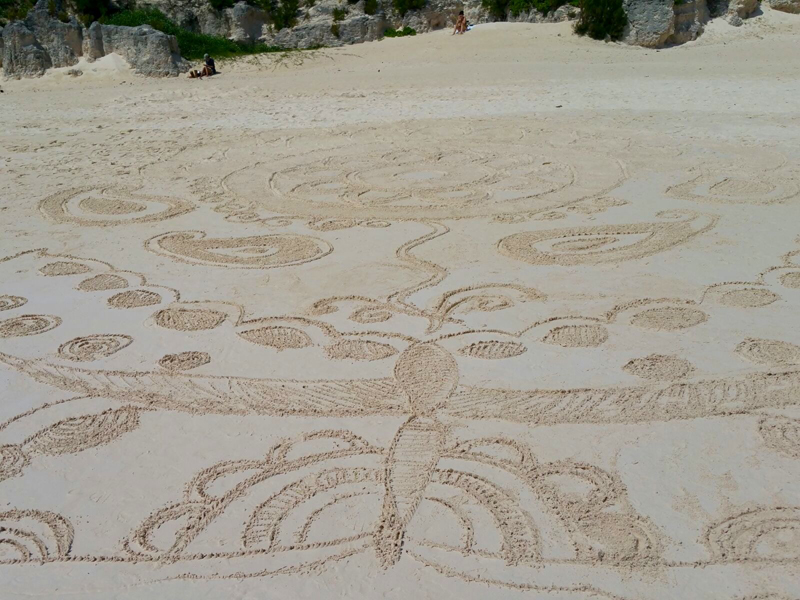 Second Place Family: Nirvana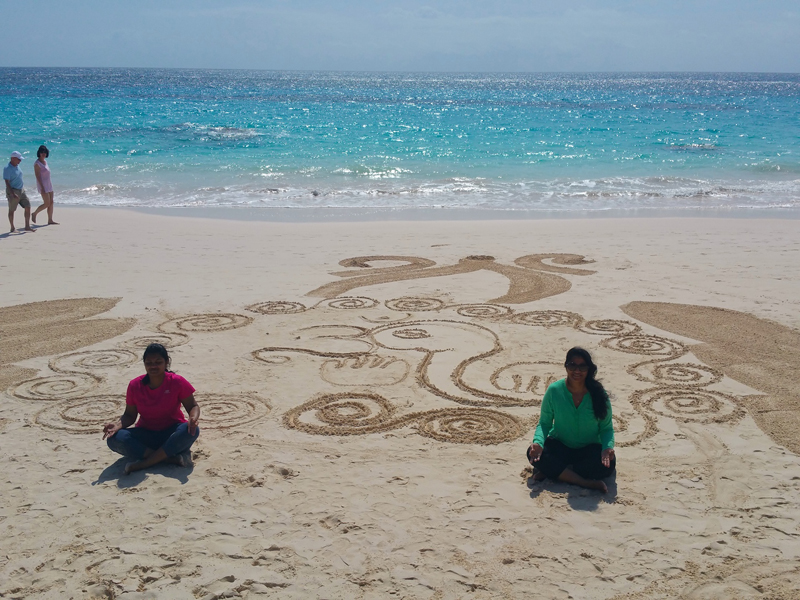 Other Participants:
Adult: Stacey Robinson – Heart Beach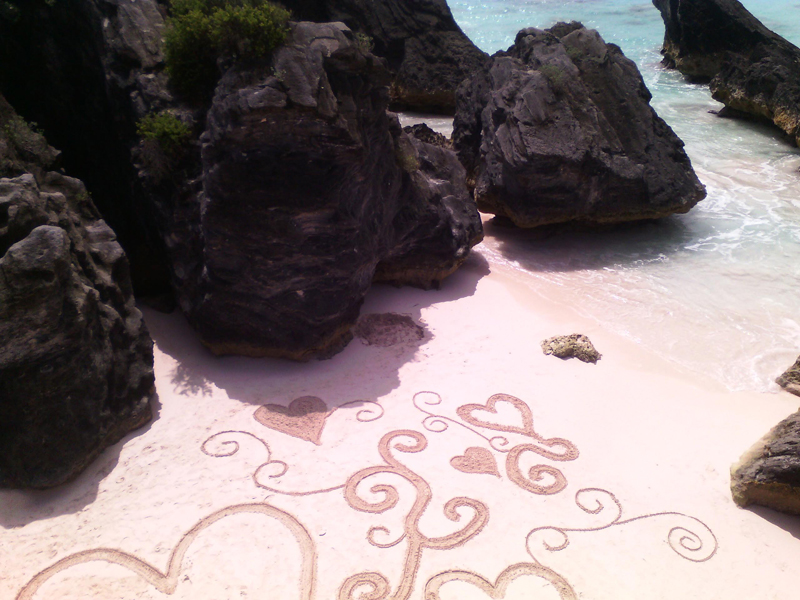 Adult: Team Burt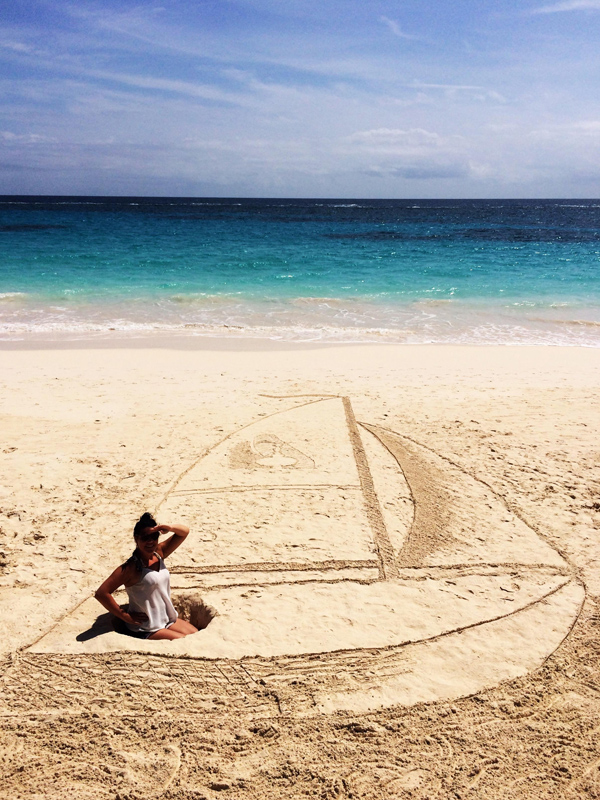 Teen: Camille & Adrianna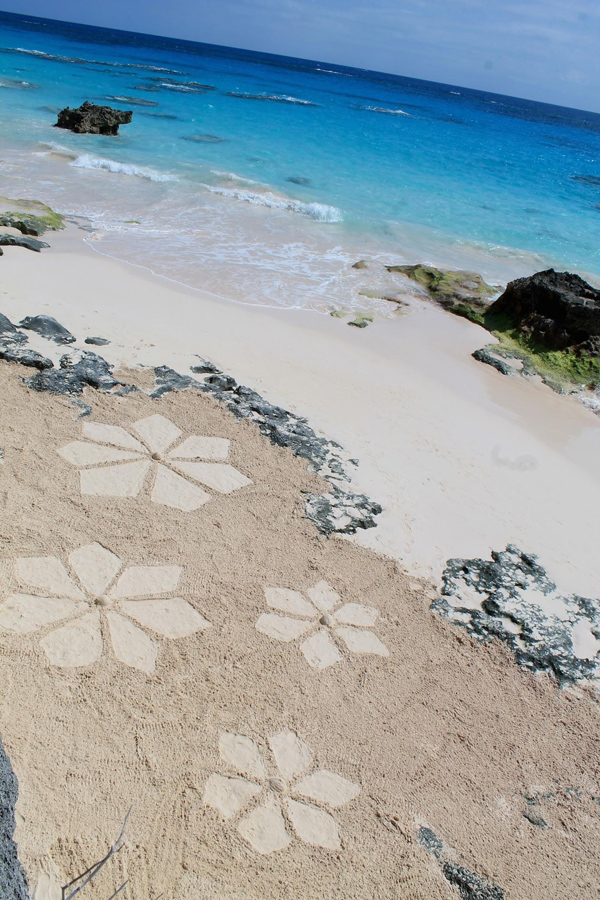 Adult Team AA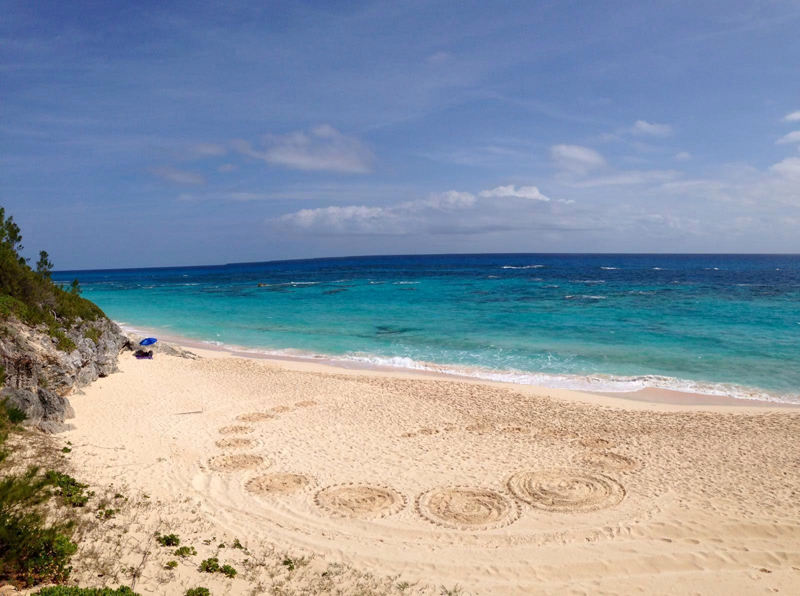 Adult: Bermuda Yoga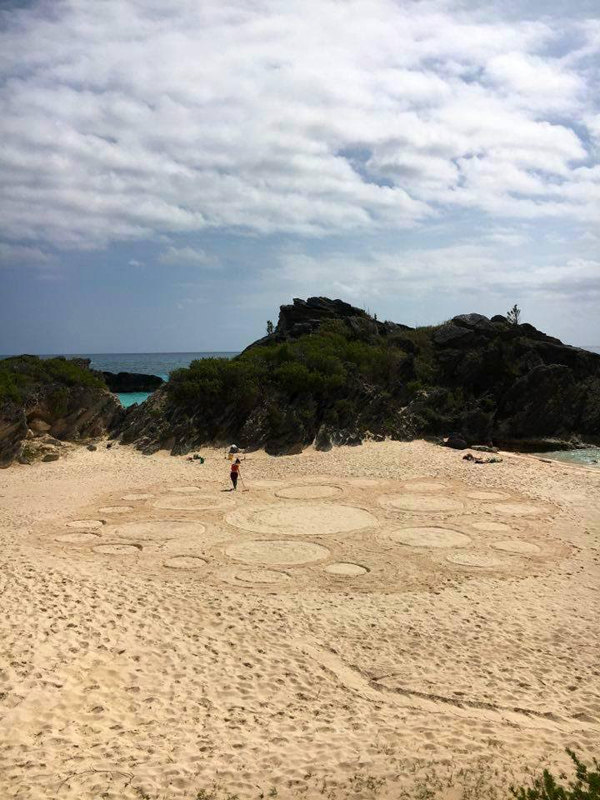 Teen: Noelle Weight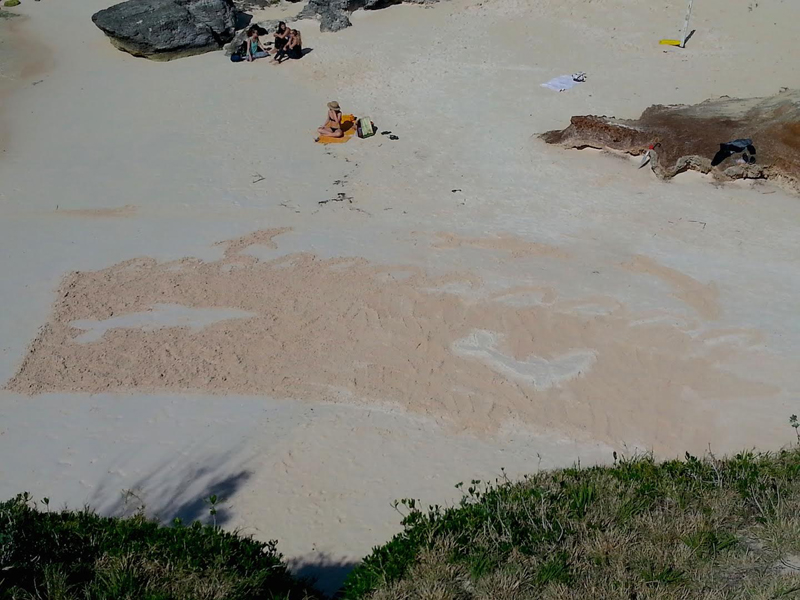 Adult: Light & Stormy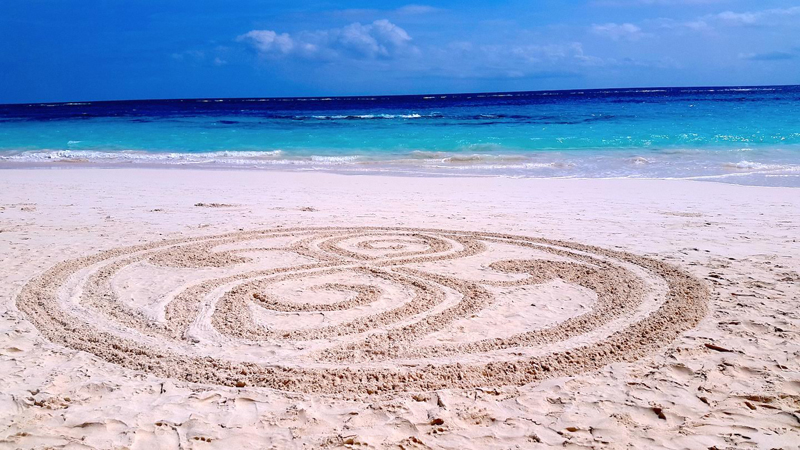 Adult: Sandkastle Skanking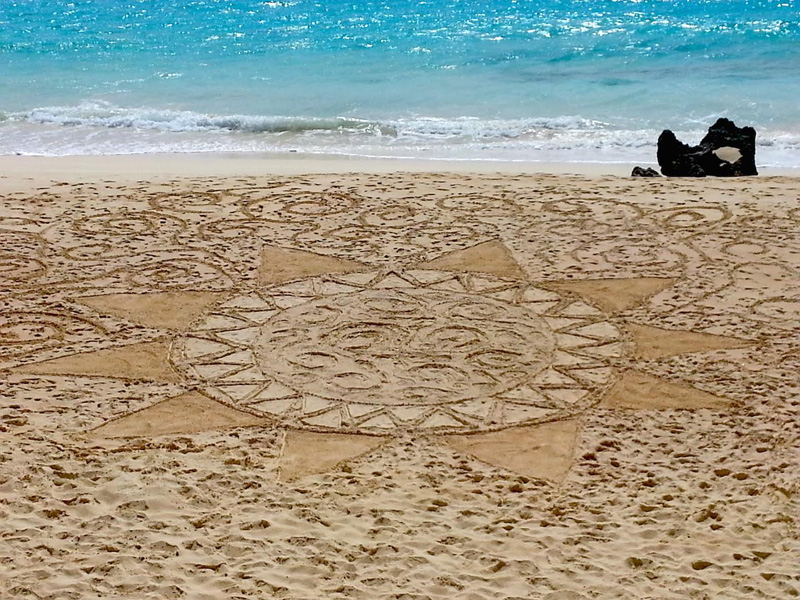 Adult: Chin Gurrett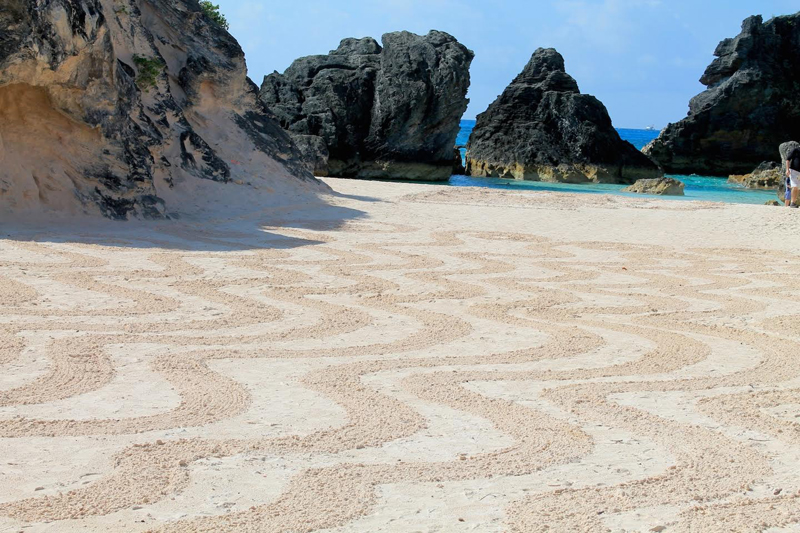 Adult: Hannah Emmerson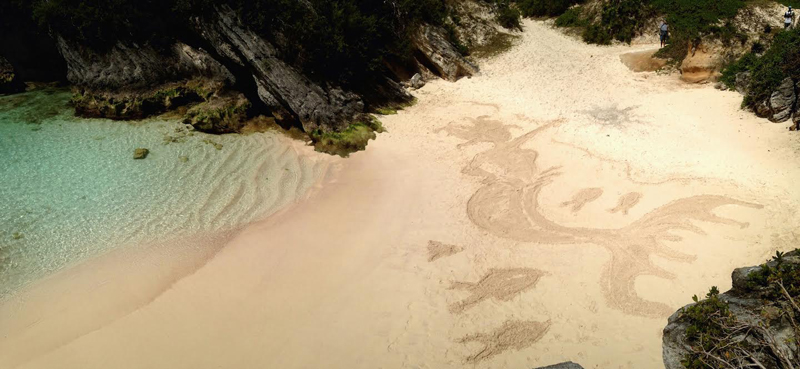 Read More About
Category: All, Entertainment, News, Photos