The first annual UT7 Football Tournament is set to be held from April 25 to July 3, featuring seven-a-side football action over 10 games.
The games will be held at Warrior Park in Smiths, with the tournament to also include 20 mandatory training sessions by UEFA B Licensed Coaches at BFA Field, focusing on technique, decision-making, and small-sided group strategies.
The tournament is open to players aged 15 to 25-years-old, with a registration cost of $20 per player. Registration can be done via the website, by emailing ut7tournament@gmail.com, or by calling 517-4232 or 300-0822.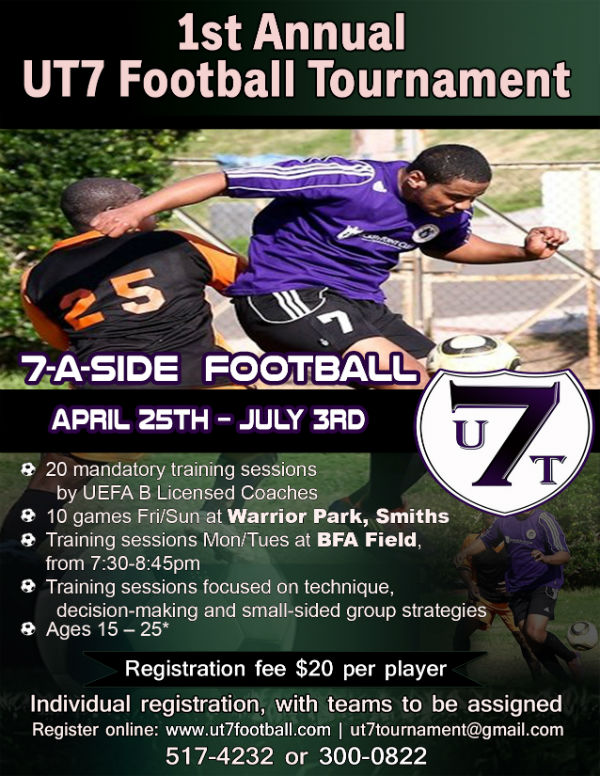 Read More About