For the first time in many years, Four Star has added a new Rustic Pizza to their menu, which they said "starts with new brick-oven, thin-crust recipe. The dough is seasoned, hand-tossed then topped with goat cheese, mozzarella cheese and a sweet and tangy tomato sauce."
"It is finished with fresh basil, balsamic vinegar and your choice of three flavour combinations," the company added.
"This is a big deal for Four Star", said CEO Marico Thomas. "We wanted to introduce a pizza that tasted amazing and struck our customers taste buds in a way that they haven't experienced from us before.
"Our Rustic Pizza is the perfect combination of our dedication to providing high quality products and new taste experiences for our customers".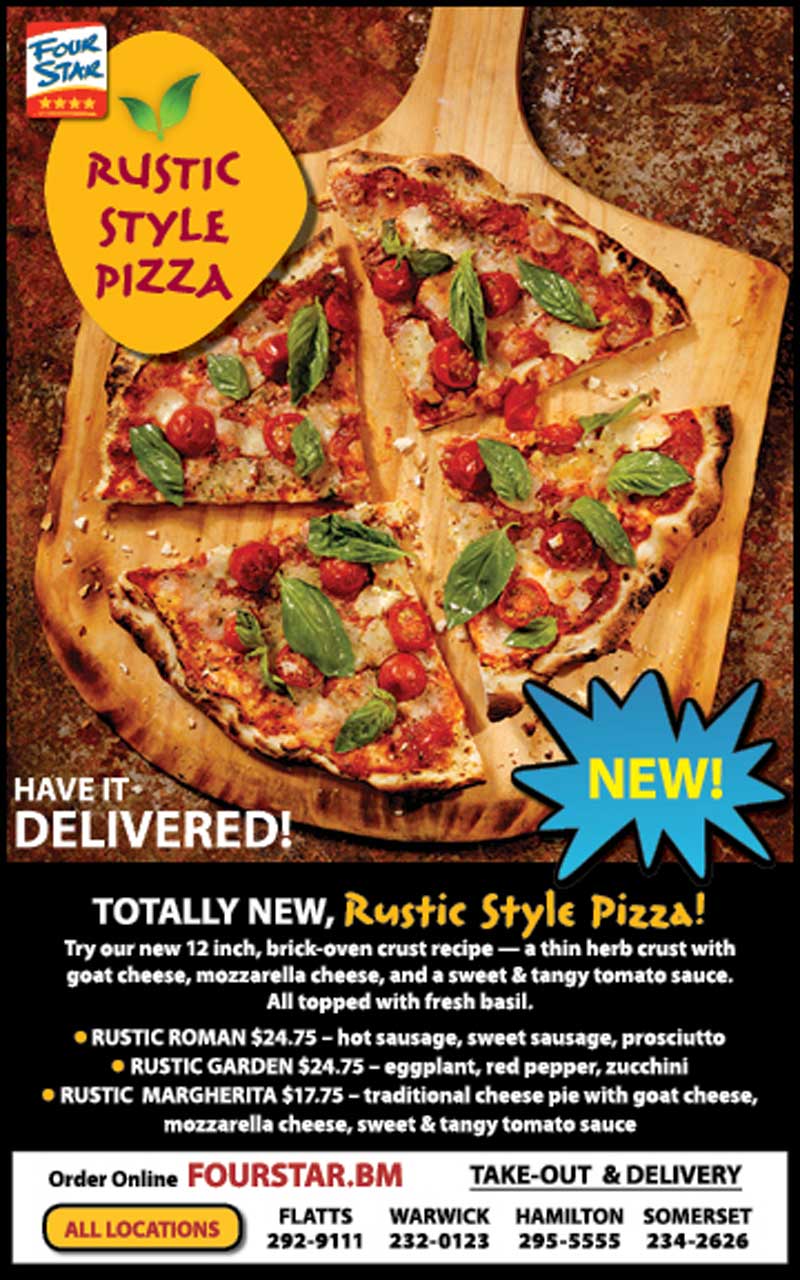 The New Rustic Pizza is available in 3 rustic pizza styles:
Roman- Hot sausage, sweet sausage, prosciutto
Garden- Eggplant, red pepper, zucchini
Margherita- Traditional cheese pie with goat cheese, mozzarella cheese, sweet & tangy tomato sauce
The company added, "The new Rustic Pizza is great for persons who enjoy lighter options, love European flavours, and foodies in general. Four Star's Rustic Pizza is available for pick up or delivery from any Four Star location or can be ordered online.

Read More About
Category: All, Entertainment