Open Airways is sponsoring a free talk to the public on "The Allergic Child" and "Exercise Induced Asthma" to be held at the Bermuda Underwater Exploration Institute [BUEI] tomorrow [Apr 21].
The talk will take place from 5.30pm to 7.00pm, lead by Dr. Paula McQueen, who is visiting Bermuda from Royal Surrey County Hospital in the United Kingdom.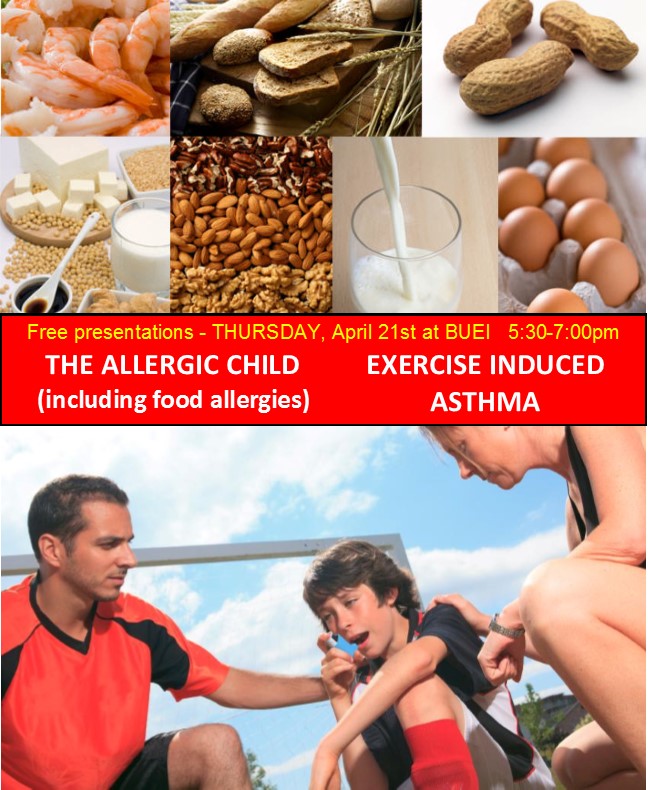 A spokesperson said, "Do you have a child with allergies, eczema, food allergies or asthma? Come and learn the latest news from our medical experts."
"Dr Paula McQueen is visiting Bermuda from Royal Surrey County Hospital, UK where she currently works as a pediatric allergist. Dr McQueen is in Bermuda presenting at two workshops facilitated by Open Airways, educating over 100 local healthcare professionals on the latest developments in allergies.
"Dr McQueen's presentation will focus on the allergic child, how allergies present in children, and current guidelines on treating and preventing allergies. She will share information on interesting new studies regarding peanuts and food allergies."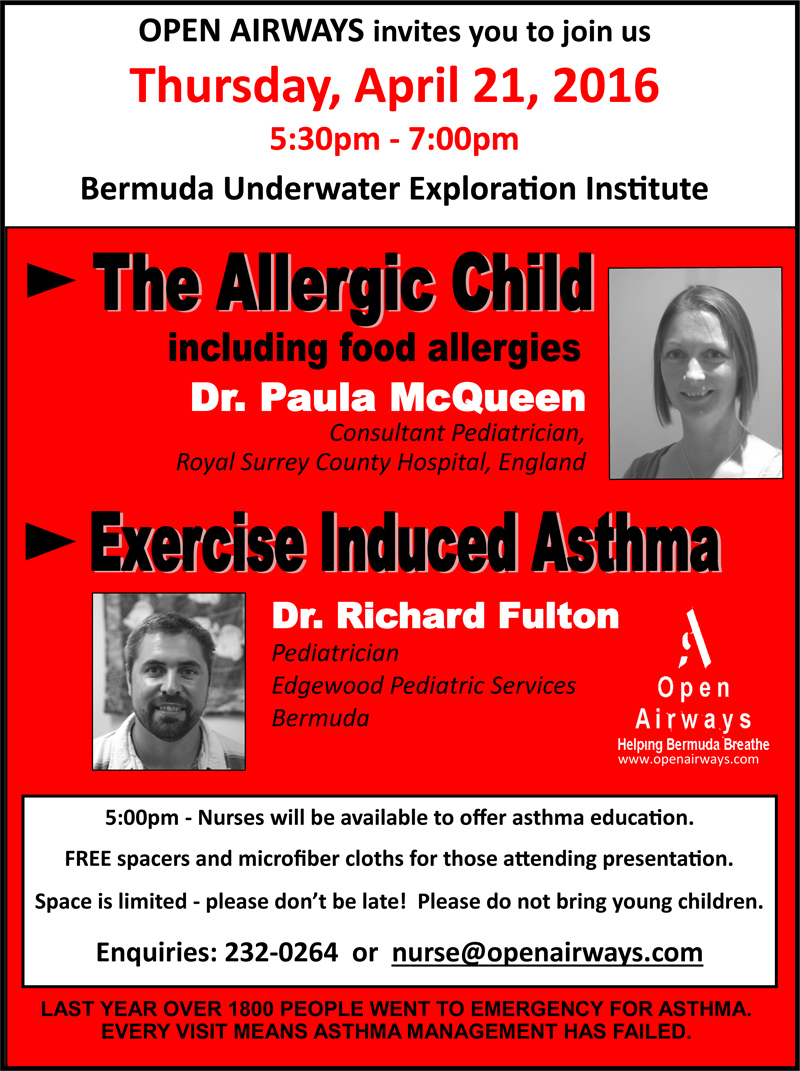 "Dr Richard Fulton our local pediatrician from Edgewood Pediatric Services will also present on "Exercise Induced Asthma". What is exercise induced asthma and how should we treat it? It is so important that children with asthma are not excluded from sports or other activities.
"Allergies are rising and may affect as many as one third of the population. Why are they rising? We are not completely sure but there are several theories. The important thing is to get the right information, nowadays we can all google a topic but are we getting the correct advice?
"Open Airways has sponsored this event to bring international experts to Bermuda who can share up to date accurate advice on asthma and allergies. Come and learn about eczema, food allergies, allergy testing and asthma."

Read More About
Category: All