Aecon Group Inc. announced the engagement of Brunel Ltd., a Bermudian company, to perform structural and civil engineering services for the first design phase of the airport redevelopment project, adding that "the appointment of Brunel follows a competitive selection process."
The announcement said, "Brunel Ltd. is a consulting engineering firm which specializes in providing professional engineering services on civil and structural engineering projects in Bermuda.
"Working closely with Aecon and SCOTT Associates Architects Inc., the lead design project manager specialising in airport planning and architecture, Brunel will assist with design documentation, drawings and details, input for local conditions, permitting and approvals process, and value engineering workshops.
"Also, Brunel will provide input to ensure that airport design related to transportation [buses, taxis, scooters, etc.] will support the overall design's ambitions to create a uniquely welcoming, Bermudian experience.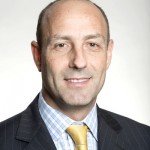 Steve Nackan, President, Aecon Concessions, and the airport project's development lead, said: "We engaged Brunel because they have a valuable perspective to offer this project. The team has extensive knowledge of local construction practices, permit processes, planning and building codes, and of course, Bermuda's culture and environment which will impact the airport's design."
Brunel also will liaise with other global engineering teams to ensure that the new airport's construction will work best for Bermuda and its governing regulations. The lead structural engineer firm is Quinn Dressel of Toronto, and the lead civil engineer team is the Toronto office of WSP, a global consulting firm.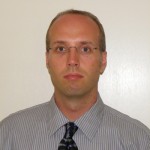 Jamie Pehkonen, P.E., P.Eng. of Brunel Ltd., said, "We look forward to collaborating with a truly global team of experts to make this important project a reality for the island. Our technical as well as local expertise makes us an ideal partner to help build a modern airport befitting Bermuda."
Aecon said, "The redevelopment of L.F. Wade International Airport is being explored under an agreement between the Governments of Canada and Bermuda.
"The Canadian Commercial Corporation [CCC] is a Crown Corporation for the Government of Canada and brings expertise in international contracting for complex purchases and the experience to select highly capable suppliers, such as Aecon."

Read More About