Bermuda businesses can get an after hours guided tour of BUEI's America's Cup exhibit, "Built to Win" on Wednesday May 18 at 5:30pm.
The guided tour will be followed by a briefing on ways that businesses can take advantage of having the America's Cup in Bermuda. Attendees will learn the "do's and don'ts" that will allow them to promote their business while respecting the rules that reserve special rights to official America's Cup partners.
Tickets cost $45 and are available at www.cupexperience.com or by calling 737-2017. The price includes a networking reception with wine, beer, water and hors d'oeuvres from the Harbourfront Restaurant.
Jack Griffin [pictured], author and editor of the Cup Experience newsletter and website, will lead the tour, give the briefing and answer questions.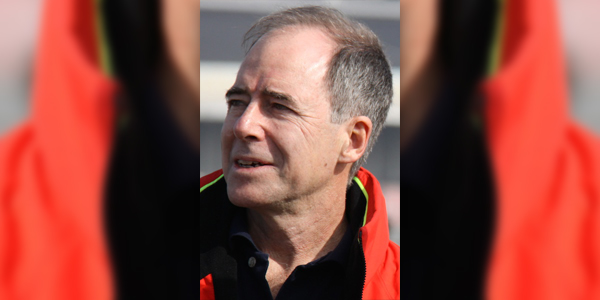 Mr Griffin encourages all Bermuda businesses to leverage the country's investment in the America's Cup, saying:"Don't wait for 2017! There is plenty happening in Bermuda right now with three teams training on the Great Sound and a wonderful exhibit at BUEI. Come to this briefing and let me show you how every business can use the energy around the Cup to achieve their business goals."
In the exhibit, virtual reality headsets take visitors on board the yacht "America" as she won the America's Cup in 1851, then transport the viewer onto a foiling catamaran racing on the Great Sound.
A sailing simulator game lets guests try their hand at racing. A grinding machine just like the ones in the teams' gyms will give visitors an appreciation for the athleticism of the crews. The exhibit supports the Endeavour program for Bermuda's schoolchildren and can help anyone learn how to understand the America's Cup.
The "Built to Win" exhibit is sponsored by BF&M and Bermuda Tourism Authority.

Read More About
Category: All