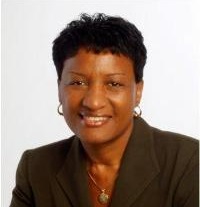 Government House today [May 10] announced that Mrs Heather Jacobs Matthews will finish up as Auditor General of Bermuda on Wednesday, 11 May 2016.
"Ms Heather Thomas will take up her duties as Auditor General as of Monday, 6 June 2016. During the interregnum, Mr Claude Nantel [12 to 19 May] and Ms Tracey Pitt [20 May to 5 June] will be Acting Auditor General," a spokesperson said.
Governor George Fergusson, said: "I take this opportunity to pay tribute to the enormous commitment and professionalism of Heather Jacobs Matthews as Auditor General of Bermuda over the past several years.
"During my time in Bermuda I have seen for myself the extraordinarily high standards that she has brought to the role.
"Mrs Matthews has shown exceptional commitment and brought a real sense of duty to her work. She has also worked diligently to ensure that she remained robustly independent in carrying out her duties in an often difficult constitutional role. I wish her all the best in the future."
Read More About