People are being urged to celebrate Bermuda Day by supporting Bermudians representing their country against some of the world's top young sailors.
Next June, the all-Bermudian Team BDA will compete in the Red Bull Youth America's Cup, racing on home seas in the Great Sound.
Team BDA is 100 percent reliant on donations and corporate sponsorship and spokesman Glenn Jones said: "What better way to honour Bermuda Day than to invest in a group of young Bermudians who are embarking on a journey like none other our country has seen before?
"I hope over the next couple of days people get online and give what they can."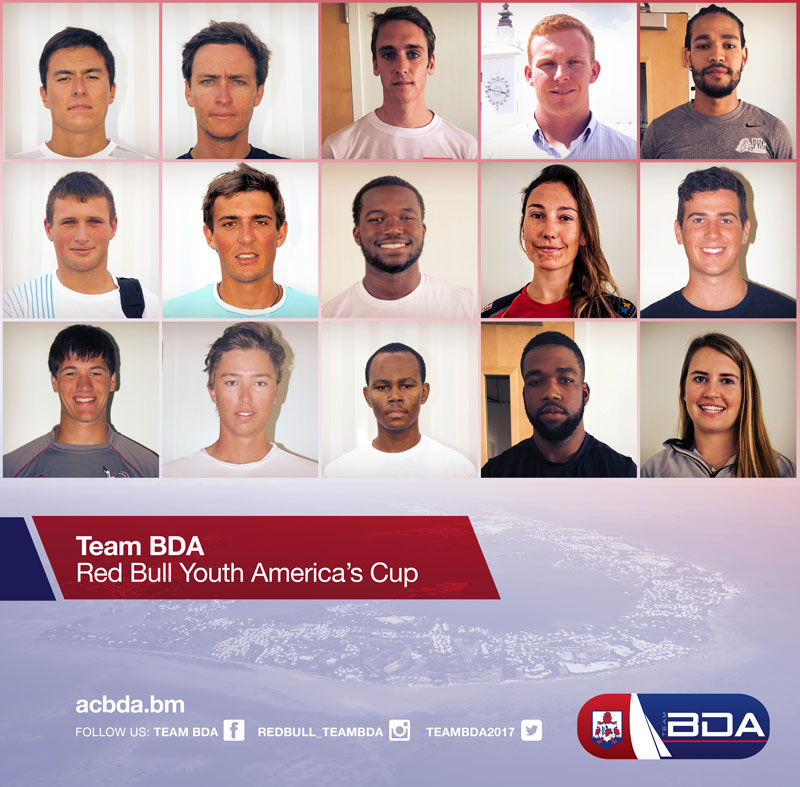 Olympic hopeful Flora Duffy is also asking people to show their support for Team BDA saying she understands how financial help can make a huge difference in terms of training and support facilities.
"Those things can make a difference to the very fine margins which can mean winning and coming second. This is Bermuda's team, racing in Bermuda for Bermuda and I really hope people help with the fundraising.
"The young Bermudians who will represent their country deserve to have every possible advantage," said Ms Duffy.
No public funds will be used to operate the team and no funding is provided through the America's Cup Event Authority and a $200,000 local fundraising drive was recently launched and has already raised more than $10,000 in donations.
People wanting to donate can go to www.acbda.bm and click on the Team BDA logo where it says 'Support Your Home Team'.
If people donate they will receive a thank-you gift from Team BDA – for a donation between $25 and $49 online people will get a Team BDA wrist band, branded sunglasses will be given to those who donate between $50 and $99, a Team BDA t-shirt will go to those who give between $100 and $249.
For those that donate $250 or more they will get a thank-you gift of a Team BDA duffle bag. A gift of at least $500 earns the donor all four thank-you gifts.
Everyone who contributes to the team, no matter the size on their online donation, will be automatically entered into a draw to win exclusive Team BDA racing gear and helmet.
Ms Duffy added: "I understand that there are a lot of demands on people's money but this event is not only good for Bermuda in the short-term, it has the opportunity to make a lasting impact.
"The depth of talent of the Team BDA members speaks volumes about the incredible talent that already exist, but the Red Bull Youth America's Cup can help nurture future athletes and sailors who could go on to represent Bermuda on the world stage."
Six youth crews will compete in Bermuda through their affiliation with current America's Cup teams. Up to ten additional teams will be selected by Red Bull Youth America's Cup Sport Directors Roman Hagara and Hans-Peter Steinacher before the end of November this year.
They will then race in a Qualifying Series to determine the top eight who will face off in two days of fleet racing scheduled during the week between the America's Cup Finals.
The Team BDA training schedule is June 4 – 12; July 4 – 10; July 16- 23; August 8- 19 and September 10- 17.

Read More About