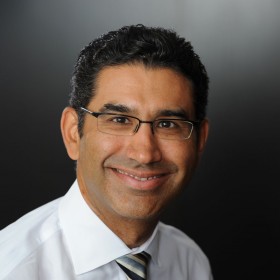 The Bank of N. T. Butterfield & Son Limited announced that Michael McWatt [pictured] was named Managing Director, Butterfield Bank [Cayman] Limited, effective 26 April 2016.
In this capacity, he will lead Butterfield Group's Cayman operations and will have overall responsibility for Community Banking functions in Bermuda and Cayman. Mr. McWatt is also an Executive Director on the Board of Butterfield Bank [Cayman] Limited.
Mr. McWatt's appointments took effect concurrently with the retirement of Conor O'Dea, who was previously Managing Director, Butterfield Bank [Cayman] Limited and Group President and Chief Operating Officer.
Mr. O'Dea is now Non-Executive Chairman of the Board of Butterfield Bank [Cayman] Limited and a Non-Executive Director of the Butterfield Group Board. Mr. McWatt is a career banker with more than 25 years' experience in Canada, Bermuda and the Cayman Islands, 17 of which have been with Butterfield Group.
He began his career in corporate banking at Toronto Dominion Bank in Canada and subsequently joined the risk management group at Scotiabank in Toronto.
He joined Butterfield Group in Cayman in 1999 as Senior Manager, Credit and Card Services and was promoted to Senior Vice President, Credit Risk Management in 2000; an appointment that saw Mr. McWatt relocate to Butterfield Group head office in Bermuda for seven years.
He returned to Cayman in 2007 upon his appointment to the position of Deputy Managing Director, Butterfield Bank [Cayman] Limited, a position he has held for the last nine years.
Mr. McWatt, who is married with two children, is involved in a number of industry and community organisations in the Cayman Islands. He is a Director and past President of the Cayman Islands Bankers' Association, a Director of Cayman Finance and Chairman of the Banking Sub-Committee of the Board.
He is also a Member of the Management Committee of the Cayman Arts Festival and a Member of the Rotary Club of Grand Cayman, as well as a Director of Meals on Wheels.
Mr. McWatt holds a Bachelor of Arts degree in Economics from McMaster University, an Honours Bachelor of Commerce degree from the University of Windsor and is a graduate of the Executive Programme from the Ivey School of Business at Western University in Canada.
Michael Collins, Butterfield Group's Chief Executive Officer, said "Butterfield's Cayman Islands operation is one of the Group's largest and has been integral to the Group's success over the years. We are pleased that Mike will be leading the Cayman organisation and the Community Banking businesses in both Bermuda and Cayman as we continue to build upon the strong foundation that has been established in those key markets.
"Mike's deep knowledge of the international banking sector and his management experience in Bermuda and Cayman, along with his proven leadership skills, have earned him respect among his peers, in the community and with policy makers, and I am confident that he is the right person to help lead Butterfield through its next phase of growth."
Conor O'Dea said, "I have worked with Mike for many years and I know that he is committed to the continued development of Butterfield as a leading financial services provider, and to ensuring that the Bank continues to play a part in supporting the community and promoting the Cayman Islands as a world-class financial centre.
"Under Mike's leadership, the Butterfield team will continue to find success. I look forward to working with him at the Board level, and I wish him the very best in his new role."
Read More About