Parents of Purvis Primary School pupils raised $9,000 to cover the costs of the entire school spending this week swimming at the National Sports Centre, with the costs including the hire of transport as well as the hire of the pool.
Desmond Mello, a PE teacher at Purvis, said: "The parents fundraised this money, that was the only way we could do this programme, but the entire school community is taking part in order to make it happen."
The pupils are bused down to the pool and each do six swimming lessons. When they are not swimming they are doing music and art lessons in a poolside meeting room.
The generosity of parents and the flexibility of staff are helping 186 primary school pupils get swimming lessons.
Purvis school getting swimming lessons at the NSC thanks to a $9K fundraising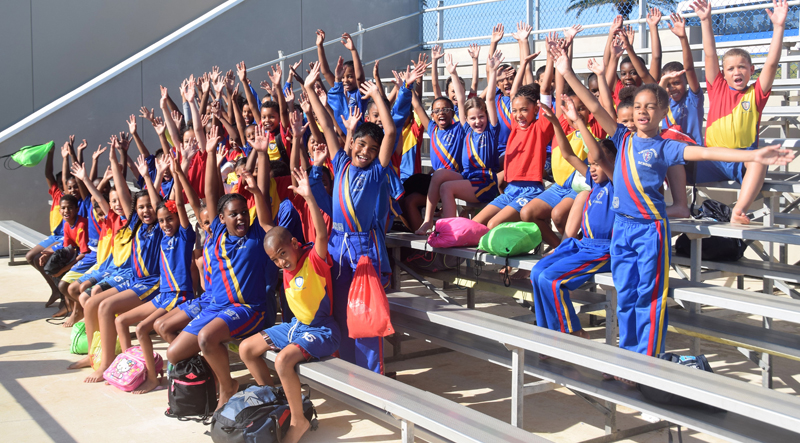 The swimming is part of the curriculum but often entails students swimming from a dock, said Purvis PE teacher Zindzi Swan.
She added: "The environment at the pool is much more conducive to learning. We are extremely grateful to the parents and the staff at the school who made this happen."
Amy Fox, Aquatics and Fitness Manager at the Aquatics Centre, said: "It's great to see so many young people coming to the pool to learn. The parents and staff at Purvis have done a really fantastic job.
"Bermuda is surrounded by the ocean and it is really important to learn how to swim, not just for people's own safety but so that they can also take advantage of everything the ocean around us offers."

Read More About