The Sandys Branches of The Bermuda Progressive Labour Party announced that their Annual Week of Activities will kick off on Sunday May 22 under the theme "Unity in the Community."
Constituency 34 MP Kim Wilson said, "In what has become a great tradition Constituencies 33, 34, 35 and 36 have come together to offer a series of activities designed to celebrate Bermuda's heritage and bring the Sandys Community together in the spirit of unity.
The PLP Sandys Week of Activities begins with a church service at the Somerset Methodist Church. The week continues with a round table discussion on May 26 at The Somerset Cricket Club led by "Island Flames" author and former PLP Senator Jonathan Smith.
On Saturday, the PLP Sandys Branches will be supporting the Allen Temple AME Eve Richardson Missionary Society's Health Walk and Health Fair. The Week concludes with a Cod Fish Breakfast at the Somerset Cricket Club.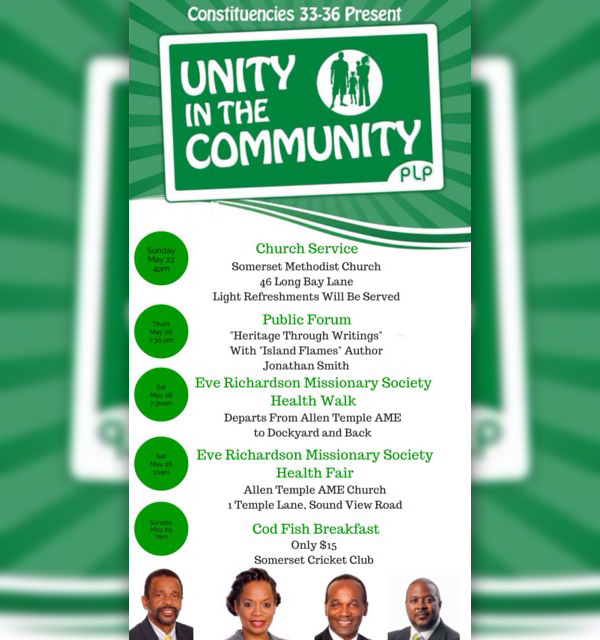 Read More About
Category: All, Entertainment