Next week CONCACAF will be celebrating "Women's Football Day" and the Bermuda Football Association said they will be celebrating in Bermuda with a 5v5 football festival.
"We are asking for all female players between the ages of 13-20 to come out and enjoy a day of football," a spokesperson said,
"The festival will be held at the Clyde Best Centre of Excellency 'BFA field' from 12:00noon – 3:00pm on Saturday, May, 21st. Registration details are on the flyer. We require players to register in advance so we can assign them to the various teams.
"The BFA is encouraging all female's to come down and participate in this festival dedicated to promote and celebrate the women's game which continues to grow both on the island and worldwide.
"If you have any questions please contact the BFA Office."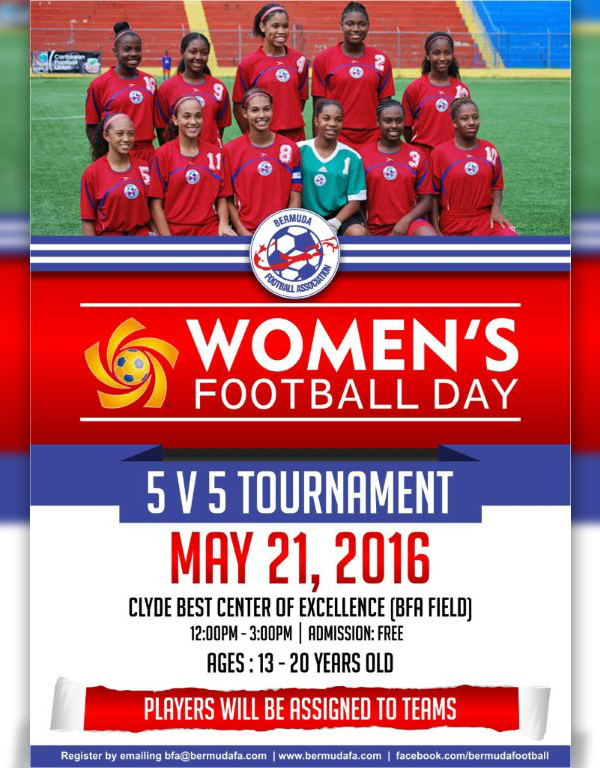 Read More About