The 6th Annual Bascome/Lowe Charity Shield Classic is this Friday, June 24th at National Stadium [South Field] with kickoff set for 6pm.
As in past years, a donation of $1000 will be given by the Alphas and the Kappas to a school, charity, or house of faith. There simply need to be 10 or more members from such group/organization wearing the color of the fraternity they support. They will be entered into a draw which will take place at the end of the game.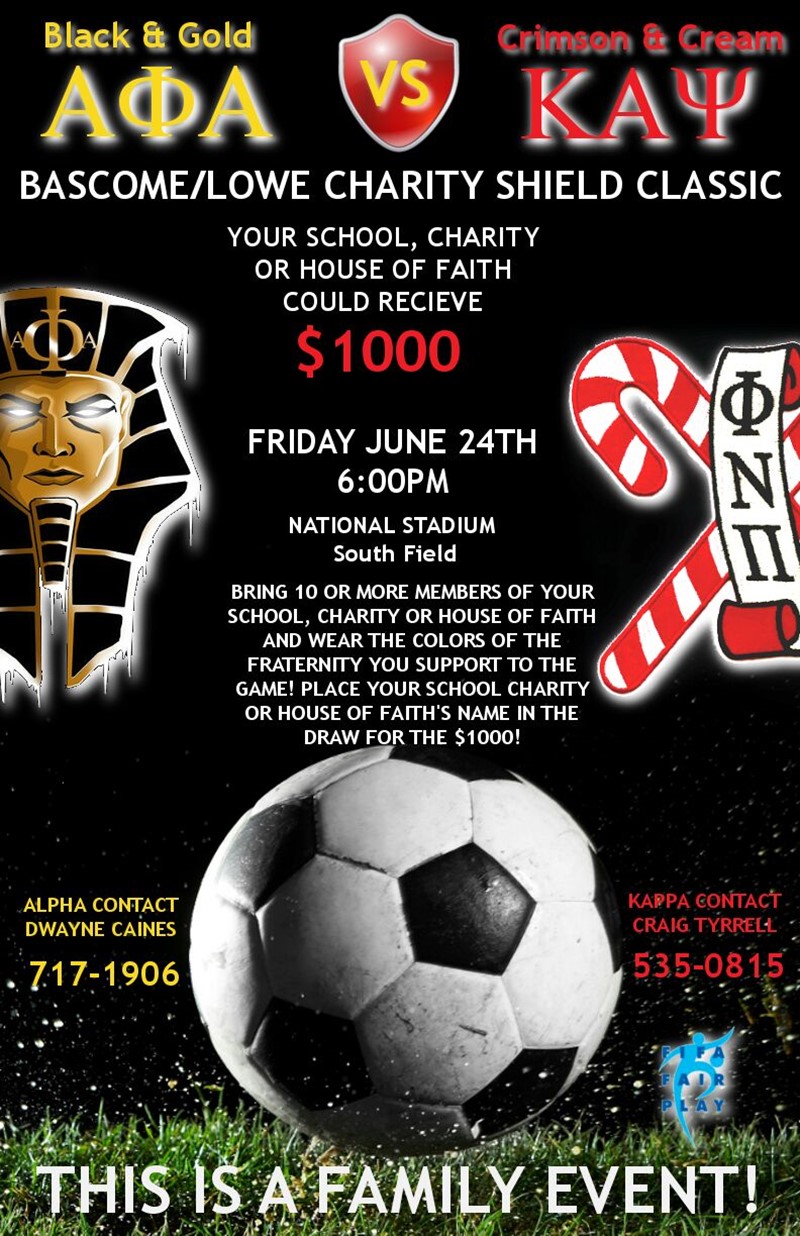 "The aim of the tournament is to bring these two organizations that are committed to the development of the youth [especially young males] together for a friendly football match that will ultimately raise money for charity," a spokesperson said.
"The Classic is named in honor of two powerful community servants who dedicated their entire lives to service- [Kappa] Minister Nelson Bascome [deceased] and [Alpha] Rev. Doctor Wilbur Lowe [deceased].
"The ultimate beneficiary of this Classic will be the community, as this is a family friendly event that celebrates the best of who we are."

Read More About