Deputy Governor Ginny Ferson and the Minister of Tourism, Transport and Municipalities Michael Fahy visited the sailors who were rescued by a passing cargo ship 900 miles southeast of Bermuda when they had to abandon their vessel due to a fire.
One crew-member died due to injuries sustained in the incident, while another burn victim was airlifted to the US. The remaining survivors are being temporarily housed at the Sailors Home on Richmond Road, prior to repatriation.
Through an interpreter, the Indonesian and Chinese crewmen discussed their harrowing experience, together with their concerns regarding the events on the high seas and their immediate plans for the future.
The Deputy Governor and Minister were escorted by Captain Gamaralage Pat Nawaratne, Chief Marine Surveyor, of Bermuda's Department of Maritime Administration.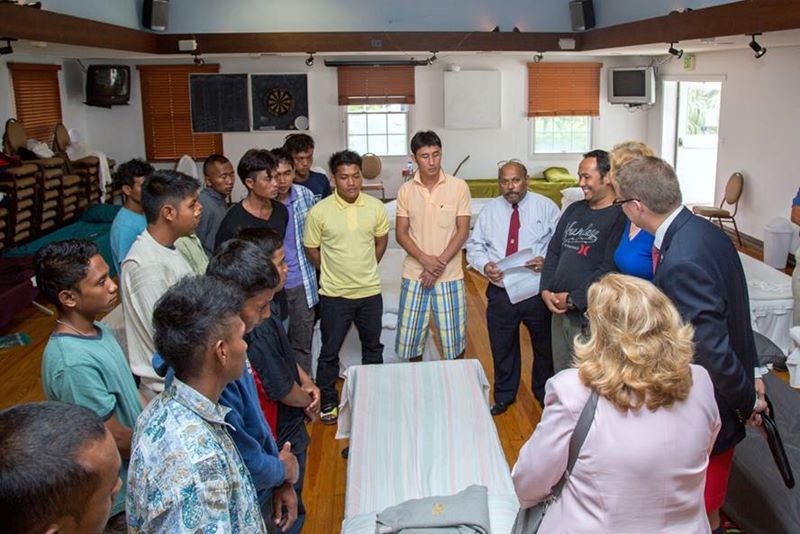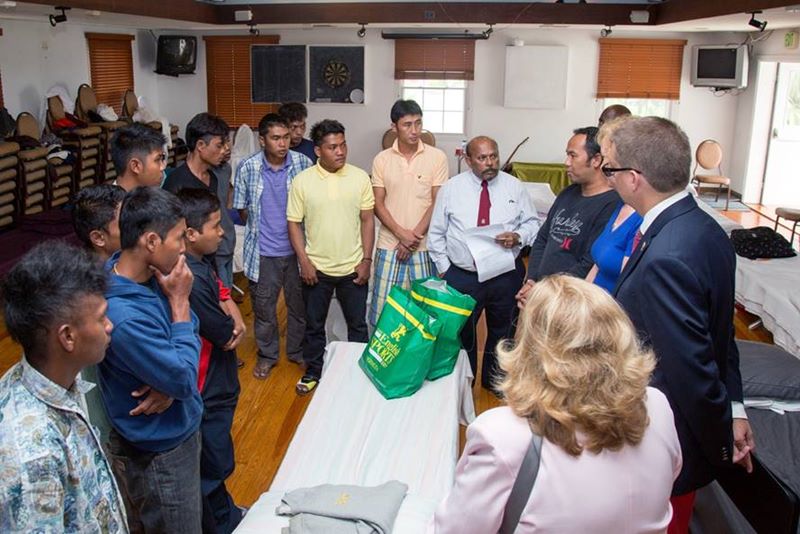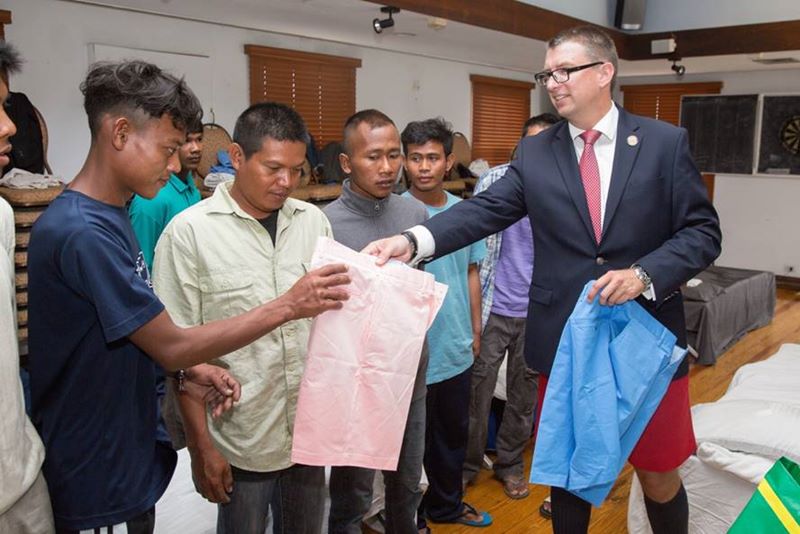 Read More About