A number of locals have stepped up to assist a group of Indonesian and Chinese fishermen who arrived on the island with next to nothing after being forced to abandon their boat after it caught fire southeast of Bermuda.
The fishing vessel 'Pioneer' caught fire approximately 900 miles off Bermuda on Tuesday, and a rescue operation was launched involving the U.S. Coast Guard, the U.S. Air Force, the Bermuda Maritime Operations Centre and the Panamanian-flagged cargo vessel K Coral.
An injured crew member is transferred into a waiting ambulance in St George's on Friday: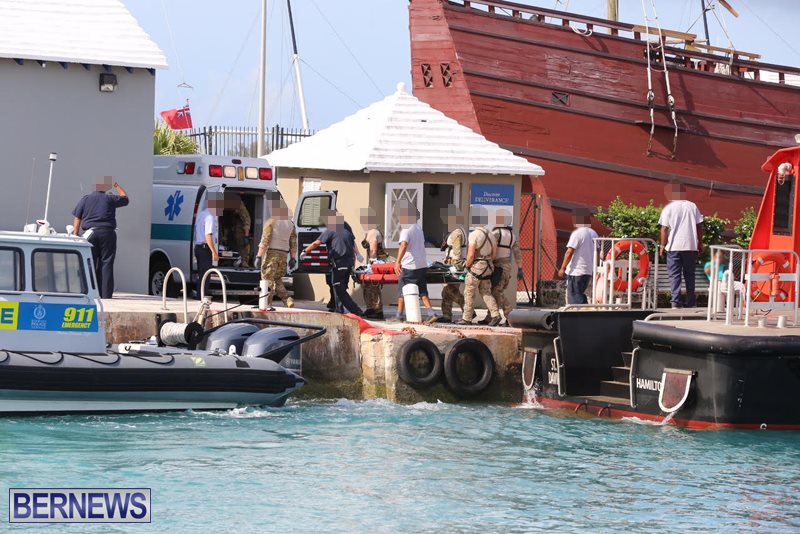 Seventeen crew were initially recovered from the water by the K Coral, and six hours later the remaining crewmen were locating clinging to wreckage.
A U.S. Air Force aircraft was deployed, and para-rescue swimmers with advanced medical training were parachuted into the area to render medical assistance.
One crew member succumbed to his injuries, while the remaining 18 survivors underwent evaluation and treatment by the U.S. Air Force while onboard the the K Coral vessel.
The K Coral traveled to Bermuda and disembarked the 18 survivors on Friday, with one injured crew member flown overseas by the U.S. Air Force, while the remaining survivors are in Bermuda.
Audio of Bermuda resident Ayu Trisna-Simons who is assisting the crew:
The crew are staying at the Bermuda Sailors Home on Richmond Road, with various members of the community stepping up to help.
In a post on social media, the Bermuda Sailors Home said that "all fisherman are doing ok", and extended thanks to Makin Waves, Warwick Camp and Major Beasley for providing cots, the Salvation Army for donating clothes, and all the volunteers for setting up and making donations.
Ayu Trisna-Simons along with Indrian Junianto, one of the stranded crew, at the Bermuda Sailors Home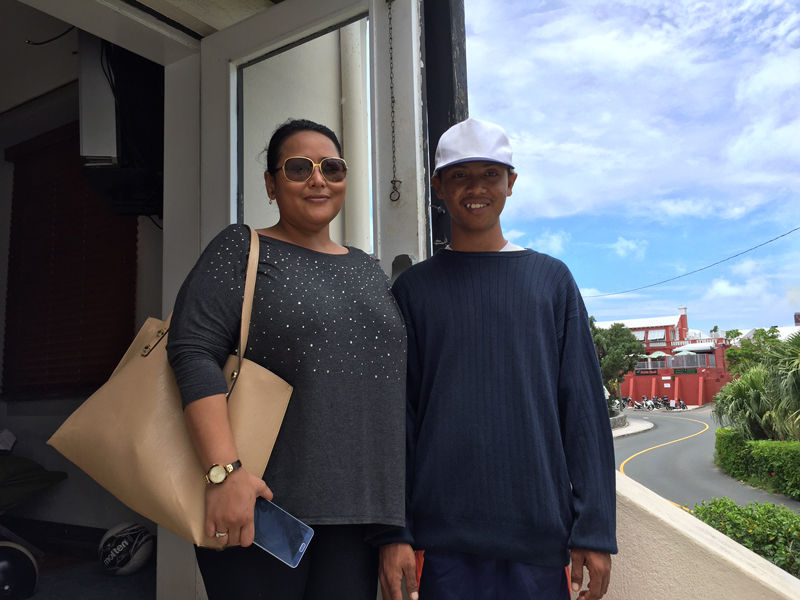 CellOne has also provided assistance to the fishermen via donations, with the company saying: "CellOne is relieved to know that the survivors of fishing vessel 'Pioneer' are safe and secure here in Bermuda.
"With tragic events such as this, it's important for family members to know their loved ones are okay. The least we can do is provide a way for the survivors to connect with their folks back home.
"Hearing a familiar voice or seeing their face can provide a tremendous amount of comfort – and we are happy to be able to assist with this."
Ayu Trisna-Simons presenting the donations from CellOne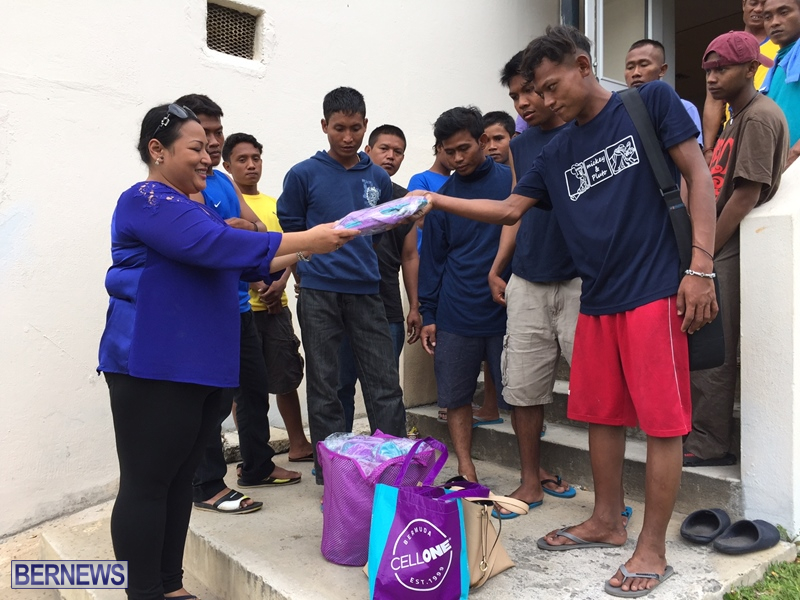 Ayu Trisna-Simons said that they have received donations for the men from Indonesians in Bermuda as well as Bermudians, and extended her thanks to the community for the assistance they have provided.
"We just want to make sure they are okay," she said, adding that they "are in good hands."
Read More About