[Updated] A motorcycle rider escaped serious injuries tonight [June 15] after the motorcycle he was riding collided with a car on the Causeway which resulted in the cycle being lodged under the rear end of the car.
The rider appeared to have sustained minor injuries with lacerations to his legs but refused medical attention at the scene. Members of the public assisted the man until Police arrived and processed the collision. Details are limited at this time, however we will update as able.
Update June 16, 4.27pm: A police spokesperson said, "Around 10:20pm on Wednesday, June 15th police officers attended a reported two vehicle collision along the Causeway in St. George's.
"It appears that a male motorcyclist struck the rear of a car that was stationary due to temporary traffic lights at that location.
"The injured rider, a 21 year old Smith's parish man, apparently received abrasions to his legs and was taken to the Lamb Foggo Urgent Care Centre in a private vehicle.
"Both vehicles involved in the collision were damaged. However, no other injuries were reported."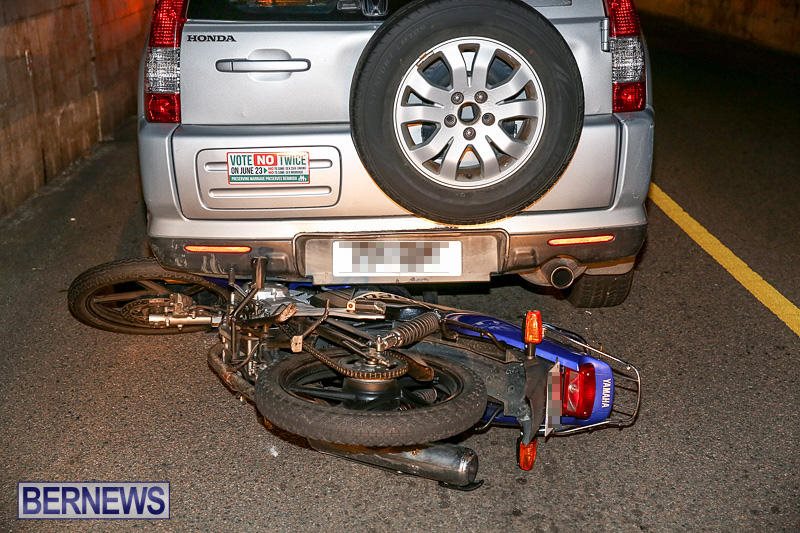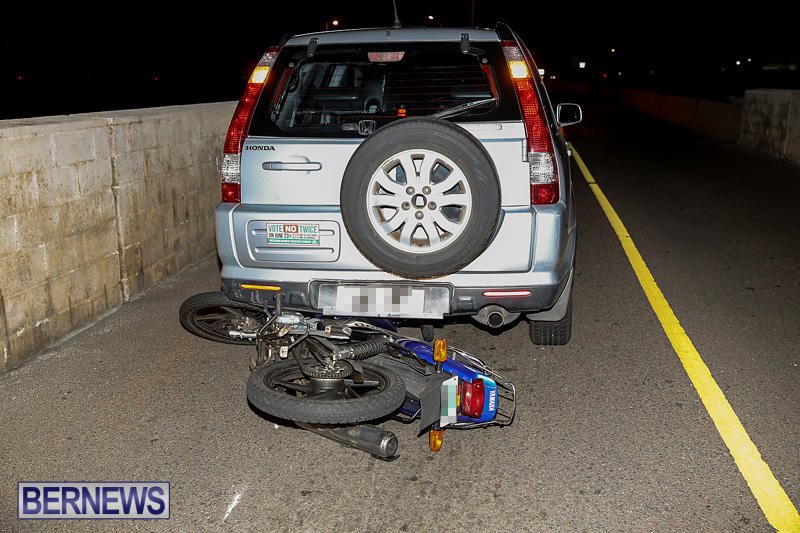 Read More About
Category: Accidents and fires, All, News