Sporting CP is offering summer camps including youth training camps, fitness training, and skill development programs, with athletes Sareiko Thomas and Jasmine Spence offering their support.
The camps will take place throughout July at the Whitney Institute gymnasium, with August dates also available, lead by head instructor Pete Rickards.
As spokesperson said, "Sporting CP summer camps are again privileged to have the assistance of Sareiko Thomas and Jasmine Spence. Sareiko hails as the leading goal scorer in the recently concluded inaugural men's Futsal league as part of the undefeated Atletico CP team.
"Jasmine Spence continues her progression with the Welsh women's under-23 team and commences the next phase of her overseas studies at Mercer University in Macon Georgia on full scholarship.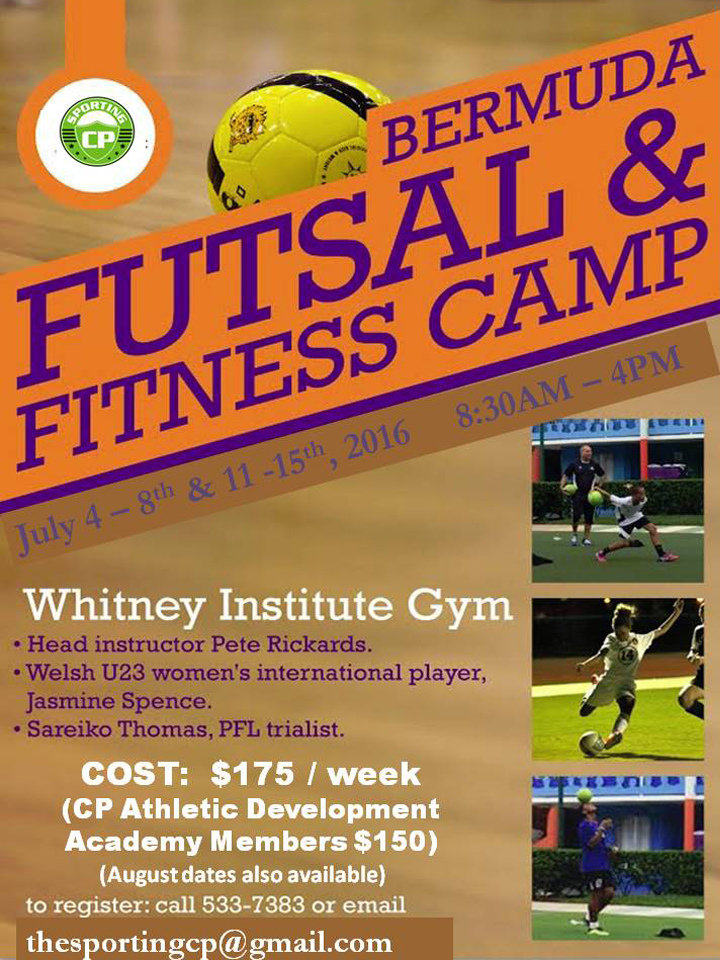 "Sporting CP offers youth training camps, fitness training and skill development programs and is affiliated with CP Athletic Development Academy a membership Academy with a specific focus on the individual athletic, educational and social development of the members.
"The ultimate goal of the Academy is to assist our members with securing opportunities for higher education."
For camp registration details, email thesportingcp@gmail.com or call 533-7383.

Read More About