Rugby Americas North [RAN] announced the schedule for the Men's U19 Championships, as well as details about the Women's 10s tournament and several rugby development activities that will take place from July 9 through 16 in Miami, Florida.
Bermuda's team in the tournament will include Cairi Albouy, Tariq Basden, Jahmali Bridgewater, Camren Caines, Aldon Campbell, Hussani Daniels, Asante Darrell, Milvin DeRosa, Mikle Dill, Ragul Dill, Alex Doyling, Cedric Ennis, Jahniko Francis, Mikai Johnston, Tyler Kendall, Grenville Lines, Calum Maule, Azzi Mayes, Nathan Morgan, and Padraig O'Shaunnessy, lead by coaches Chris Stafford and Patrick Calow.
All matches will be streamed on the RAN Rugby Youtube Channel.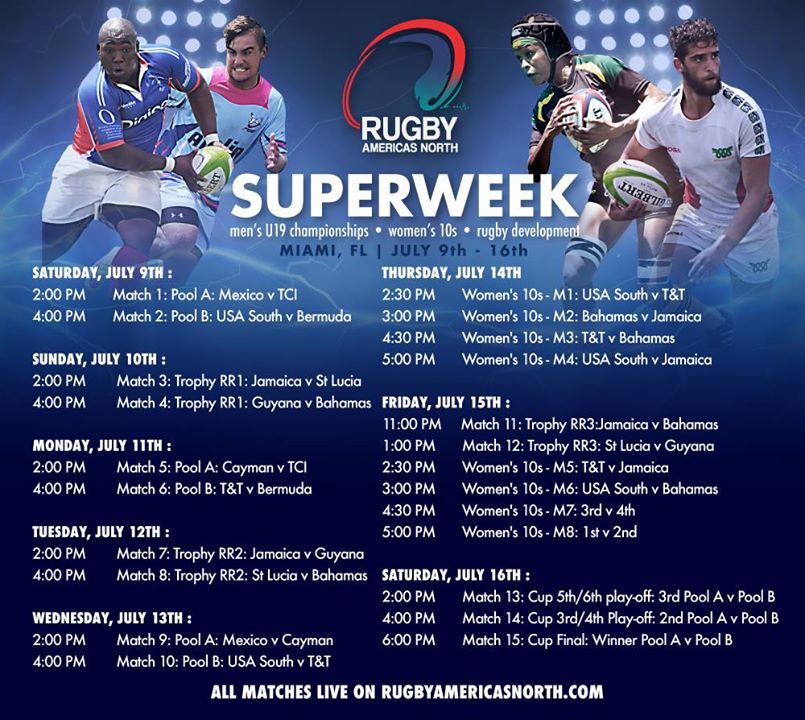 Read More About