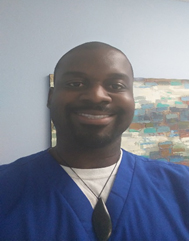 Fresh Breath Dental is welcoming Dr. Adrian Cummins [pictured] as a locum to the practice.
A spokesperson said, "Dr. Cummins received his DDS from the University of Maryland School of Dentistry, serving as the Class President for the Class of 2013. He was awarded the Academy of General Dentistry Award for Excellence in General Dentistry in 2013 and the Dean's Award for Community Service.
"Following dental school, Dr. Cummins completed two years of advanced training at New York Methodist Hospital and was appointed Chief Resident during his second year. He was recently named one of the Clinical Advisors for the Faculty Practice at the University of Pennsylvania School of Dental Medicine.
"Dr. Cummins is trained in all aspects of restorative and cosmetic dentistry including implant dentistry and fixed and removable prosthodontics. With his advanced training in diagnosis and treatment planning, Dr. Cummins provides comprehensive care specifically suited to the individual needs of his patients while maintaining the highest standard of care.
"Hailing from Barbados, Dr. Cummins enjoys the beach and all things aquatic. A collegiate water polo player, he can be found in or near a pool and currently captains the Barbados National Water Polo Team. Dr. Cummins also enjoys cooking, cycling and traveling in his spare time."

Read More About