The 14 & Under Jitic Tournament continues in El Salvador, where Shelby Madeiros recently gave Bermuda a victory by winning her match 6-1, 6-1 against Elena Tercero of Honduras.
That victory was followed by Trey Mallory defeating Samuel Dickson from the Dominican Republic. Mallory was up 5-1 in the first set when his opponent retired injured. Finally, Benjamin Jones defeated Juwell Ritfeld of Suriname in 6-1, 6-2 sets.
From left to right [Trey Mallory, Benjamin Jones and Shelby Madeiros]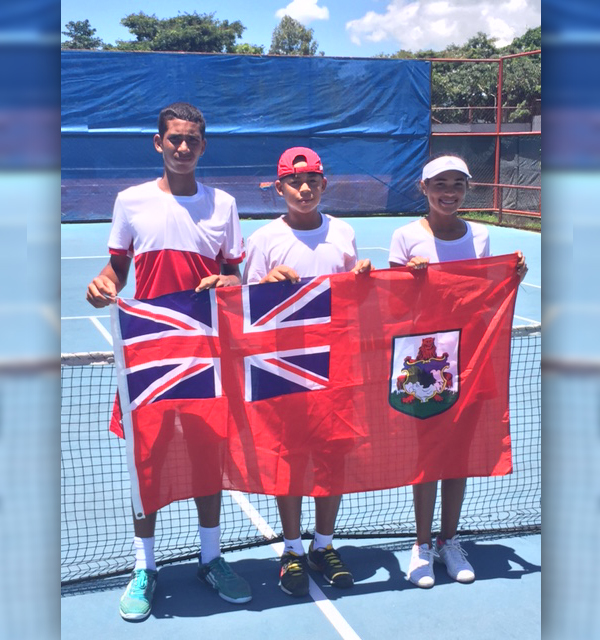 President of the BLTA Mike Wolfe said, "I thought it was a good win today for Shelby whose game has been improving each day. She has certainly benefited from the international exposure and is showing much more confidence on the court.
"In our second match, Trey in spite of his injury was playing a smart match and had gained a slight advantage on his opponent before his opponent had to retire. This short day will certainly help Trey as he progresses through the rest of the tournament. Trey will now meet #6 seed Aiden Carter from Trinidad in the quarterfinals.
"Ben Jones capped off Bermuda's winning ways by also putting together a strong effort today with his straight set win. Coach Mallory's strategy of asking the players to build on each day's play is showing positive results. I am looking forward to strong finishes by all players in the competition."

Read More About