Bermuda Cancer and Health Centre announced the signing of a contract for "state-of-the-art radiation therapy equipment," the Varian Truebeam system, saying they have "moved one step closer to establishing a radiation treatment facility for on-island cancer care."
The Truebeam system is the "latest and best available high technology equipment for radiation treatment," according to the Centre's Executive Director Tara Curtis who said "the system will bring leading edge cancer care to Bermuda as it is designed to treat moving targets with advanced speed and accuracy.
"Truebeam treats cancer anywhere in the body where radiation treatment is indicated," she added.
"Having a local facility in Bermuda will bring many advantages to cancer patients, their loves ones and the community, including no out-of-pocket expenses for patients, no patient co-payment, the ability for patients to continue to work during treatment and reduce costs to the overall healthcare system."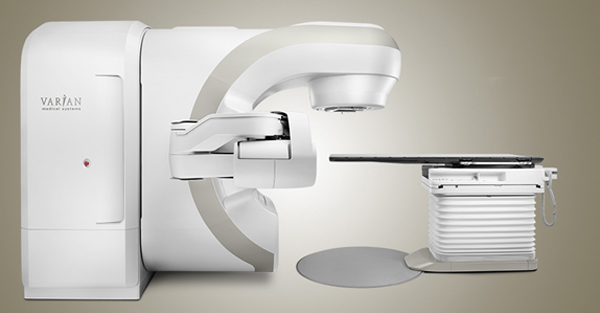 Dr. Chris Fosker, Clinical Oncologist at the Bermuda Hospitals Board, Affiliate Medical staff at Dana-Farber Cancer Institute and Bermuda Consultant at Brigham and Women's Hospital in Boston, will oversee the local treatment facility.
Dr. Fosker states, "Radiation treatment for curing cancer is typically delivered over a four to six week period with treatment appointments of less than 1 hour per day for 5 days per week.
"The majority of patients in treatment can keep to a relatively normal life and continue to work, with minimal disruption as a result of treatment.
"We have chosen a Varian Truebeam system as the best radiation machine for patients in Bermuda. The Varian Truebeam is one of the main radiation machines used by Dana Farber/Brigham and Women's Cancer Center. Having our technology matched with theirs will streamline our clinical collaboration with one of the best cancer institutes in the world."
Video of the ground breaking held for the facility last month
Over the past ten months, Bermuda Cancer and Health Centre has worked closely with the Dana Farber/Brigham & Women's Cancer Center, who is ranked #4 in the USA for cancer care, for the design and construction of the facility.
Bermuda Cancer and Health Centre began construction of the new radiation treatment facility in mid- July.
The facility is expected to be operational in mid-2017 and will be able to provide treatment for the majority of cancer types.

Read More About
Category: All, News, technology