The Bermuda Economic Development Corporation [BEDC] announced new initiatives to bring focus to the Uptown area of the City.
"BEDC has been working with businesses, residents, and community stakeholders in North East Hamilton for years in a collective effort to rejuvenate this culturally and historically rich and diverse corner of the City of Hamilton," the BEDC said.
"The designation of North East Hamilton as an Economic Empowerment Zone in 2007 is just one result of the hard work and progress that has taken place by the stakeholders in the community.
"Uptown Saturday Nights presents a prime opportunity for vendors to showcase their wares and delicious food items during Saturday nights this Fall and Winter. These Saturday night events will bring additional tourists and locals to the area and provide many businesses with an economic boost leading up to the holiday season.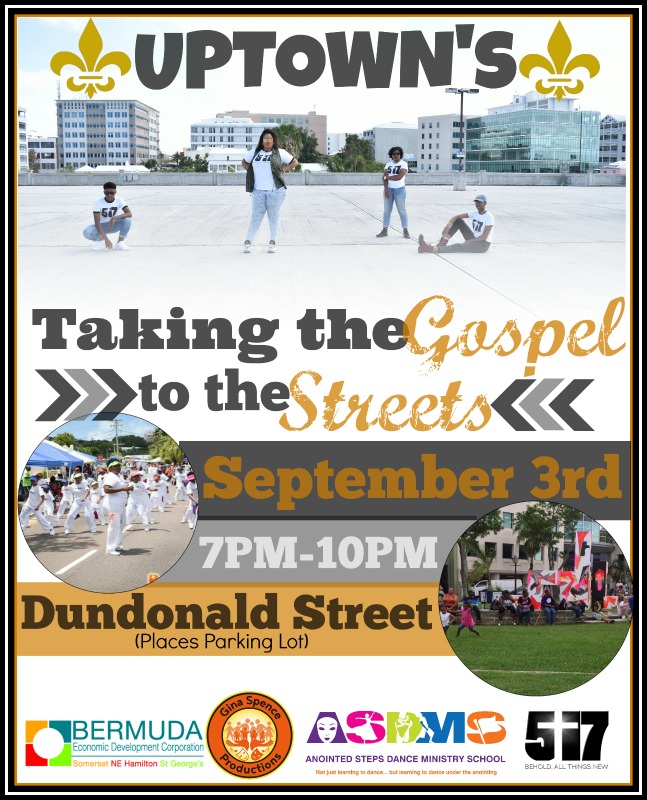 "BEDC is pleased to be partnering with the Uptown Cultural Committee, the City of Hamilton, the Bermuda Chamber of Commerce, the Emperial Group/Spanish Town, Global Art TV, Chill Entertainment, Party People Entertainment, and Gina Spence Productions to support N.E. Hamilton business owners and residents on this community driven initiative. Additional partnerships will be formed as the initiative evolves.
"The Uptown Cultural Committee is planning three main events to take place in NE Hamilton between September and December to bring constant activity to North East Hamilton including:
1. Uptown's Taking The Gospel To The Streets – open air gospel celebration/back to school celebration – Saturday September 3rd 2016 – Dundonald Street between Union Street and Court Street and Dundonald Street Car Park – 7 pm to 10 pm
2. Uptown Karaoke Music Festival – bi-monthly open air karaoke competition and music festival concluding with winner being flown away to compete – $10,000 in cash and prizes to be won – Saturdays September 24th, October 8th & 22nd, November 5th & 19th, December 3rd & 17th, 2016 – Court Street between Dundonald Street and Ewing Street – 7 pm to 12 midnight
3. Uptown New Year's Eve Celebration – open air concert and celebrations to bring in 2017! –December 31st 2016 – Court Street between Dundonald Street and Ewing Street – 9 pm to 3 am
"The Uptown's Taking the Gospel to the Streets" event is the first event under the umbrella of Uptown Saturday Nights and visitors and locals alike are invited to come and enjoy a wonderful free open-air concert with an inspirational theme produced by Gina Spence Productions with 517 and Anointed Steps Dance Ministry School.
"There will be vendors and a fun-zone. The public is invited to bring your chairs and come and enjoy Bermuda's talent for 3 hours. In case of inclement weather, announcements will be made about moving to an alternative location or postponing this first event.
BEDC Executive Director states "This is an exciting time for NE Hamilton. Working with our North Hamilton businesses, residents, and island vendors, BEDC is committed to ensuring the success of Uptown Saturday Nights.
She continued, "We are ready to work with the community to help produce a stellar series of events in North Hamilton relying on the dynamic cultural appeal of Court Street and surrounding areas which is a great conduit for increased business activity."
To register, email info@bedc.bm or call 292-5570 to reserve your space today. Further information can be found at www.bedc.bm.
Read More About
Category: All, Business, Entertainment