The Information Commissioner's Office is hosting a panel discussion as part of their Just Ask! campaign for International Right to Know Day on 28 September.
The panel is titled Just Ask! Looking Back & Looking Ahead at our Right to Know. Panelists will be discussing how the lack of access to information affected their work or advocacy before the Public Access to Information [PATI] Act went into effect.
The discussion will then turn to the changes in their work since the PATI Act went into effect, including their own experience using PATI requests to help their advocacy and the impact of the Right to Know upon public life in the future.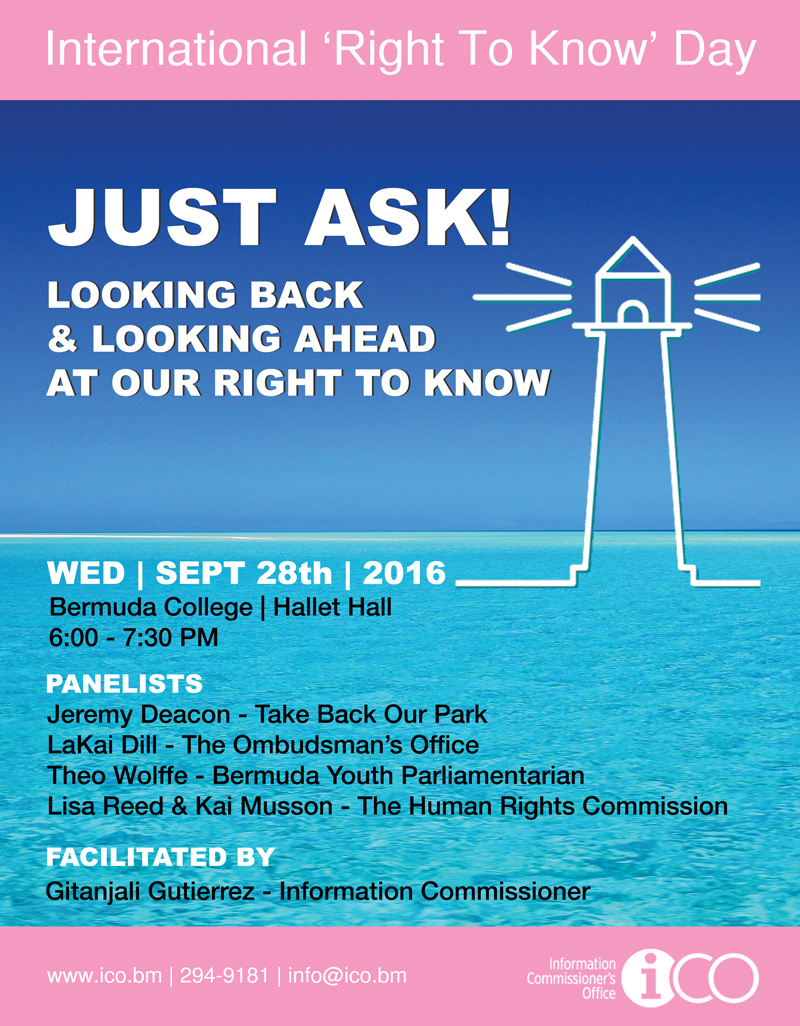 Read More About
Category: All