The Olympic Wall, which was initially planned for the grounds of City Hall in Hamilton, will now be located at the National Sports Centre, the Bermuda Olympic Association said today.
This year marks the 80th anniversary of Bermuda's participation in the Olympic Games, with Saturday, October 15 earmarked as the day of celebration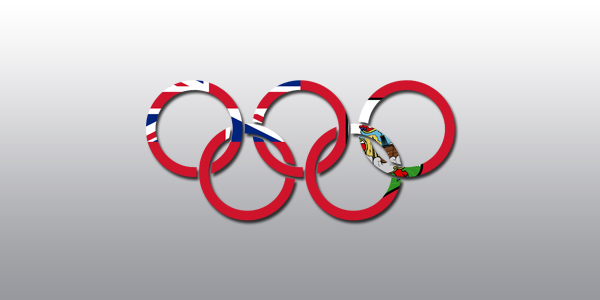 Multiple Olympic medalist [in long jump and heptathlon] Jackie Joyner-Kersee of the United States has accepted the invitation of the Bermuda Olympic Association [BOA] to visit Bermuda as an honoured guest for the day of celebration.
A BOA spokesperson said, "Highlights of the day will include the unveiling of an Olympic Wall, a youth sports clinic at the National Sports Centre led by Mrs. Joyner- Kersee and a gala 80th anniversary banquet at the Fairmont Southampton, where Mrs. Joyner-Kersee will be the guest speaker.
"The Olympic Wall will consist of a fortified concrete base with six standing granite tablets of varying heights which will be engraved with the names of all of Bermuda's Olympic Games participants to date, including those who recently represented the Island in Rio de Janeiro this summer.
"Olympians' names will appear on both sides of some of the tablets which are also designed to accommodate the names of future Olympians.
"Originally, the Wall was to have been installed on the grounds of City Hall in Hamilton, but after the review of a number of factors, it has been determined that the Wall will be located at the National Sports Centre in a beautifully landscaped setting on the Roberts Avenue side of the NSC near the entrance to the National Aquatic Centre.
"As a monument to sporting achievement, this is an appropriate location for the Wall; visible to both local and international sports spectators and the many young people who train at the NSC.
"It will be a permanent tribute to those who have had the privilege of competing and participating in the Olympic Games and will inspire future generations of Bermudian Olympians.
"The BOA is grateful to the Trustees of the NSC for giving their approval for the Olympic Wall to be located on its grounds. The BOA is also grateful to the design team from OBMI Ltd. and Sticks and Stones, a Bermuda company specialising in the import of granite and other materials, for their assistance in this most important project.
"The Wall will be unveiled by Mrs. Joyner-Kersee and Michael Dunkley, Premier of Bermuda, along with other dignitaries at 11:00 a.m. on Saturday, 15 October 2016. There will be many school children and representatives of the Island's sporting organisations in attendance, as well."

Read More About