Polaris Holding Company Limited, the parent company of Stevedoring Services Limited, reported its financial results for the year ended March 31, 2016, announcing a 12-month profit of $1.38 million or $1.13 per share.
"Two years ago, several months after newly tapped CEO Warren Jones took over the financially hobbled Company, and in the wake of Polaris reporting a [$1.94 million] deficit, Mr. Jones predicted fiscal 2016 would become a profitable year; prophesizing the Company's return to a normalized performance after years in moribund," the company said.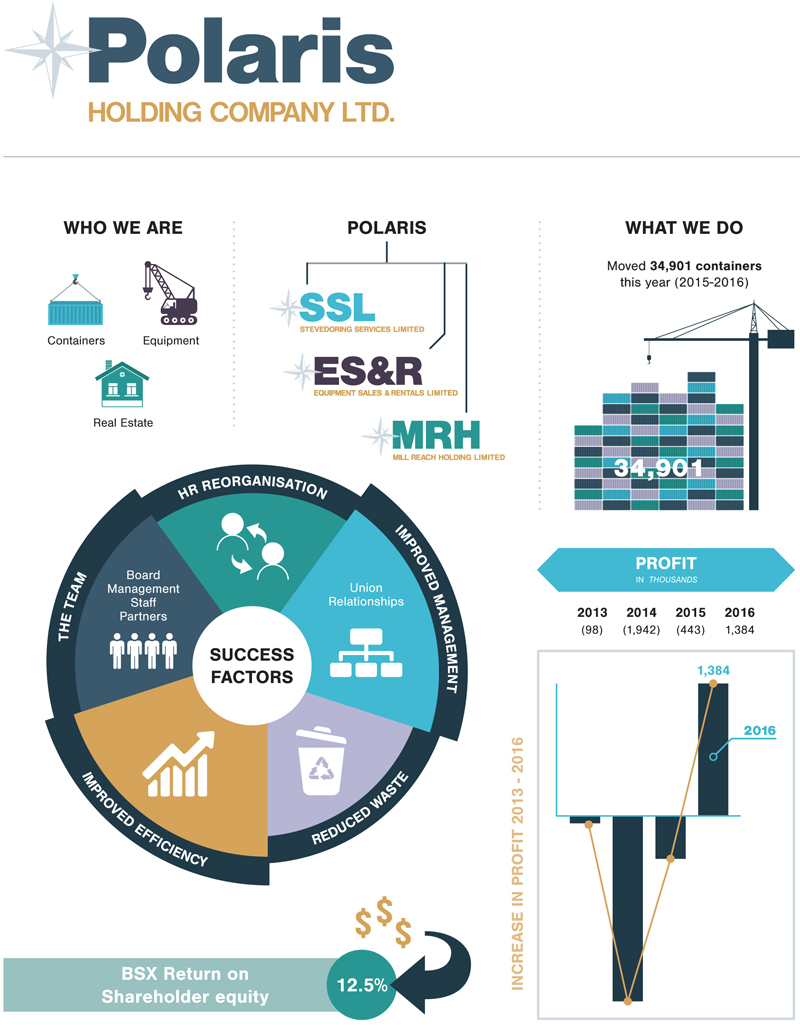 "Last year, as was anticipated, Polaris showed improvement but was still in the red, losing [$443K] as a result of ongoing restructuring costs, an investment in infrastructure, and various non-recurring charges.
"Having returned to profitability, and forecasting ongoing stability, the Company reflected a 14.2% uplift in revenue. The Company advises, in a sign of Bermuda's ongoing economic recovery, that year-over-year container imports grew 5.4% with year-over-year break-bulk cargo inflows up by more than 75%.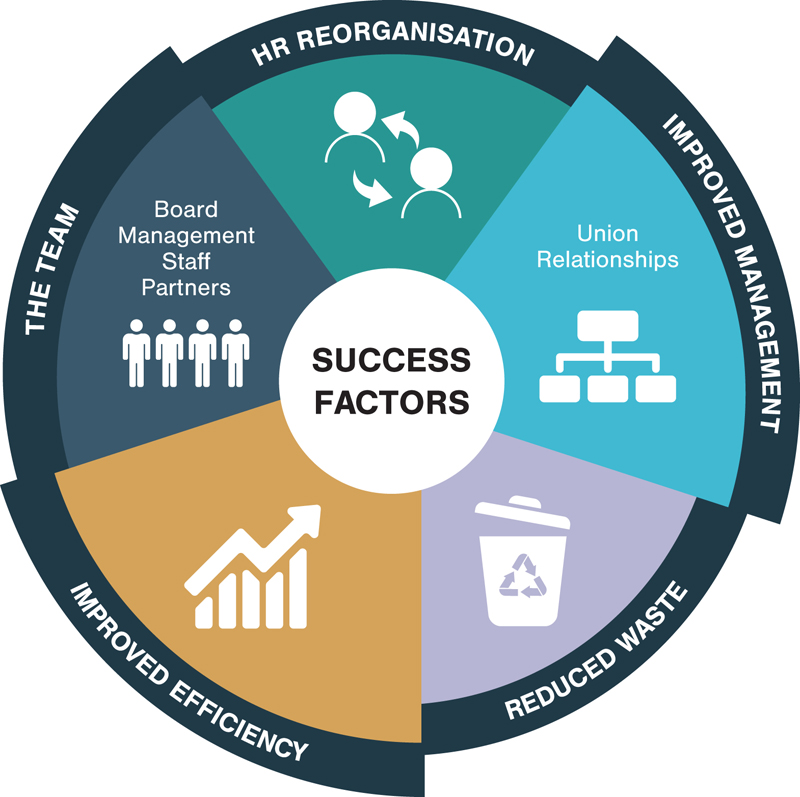 "While it is tempting to conclude that the Company's success was simply the result of a more buoyant economy, and although that is part of the story, Polaris' dramatic turnaround and positive position runs far deeper than the uptick in the year's number of import boxes.
"Polaris' secret sauce is its staff, according to Mr. Jones, and the less glamourous story of a two year administrative clean-up and operational reorganization which saw headcount reduced, pay rates frozen, improved training, enhanced relations with the Company's customers and key stakeholders, and a material investment in equipment, maintenance and infrastructure.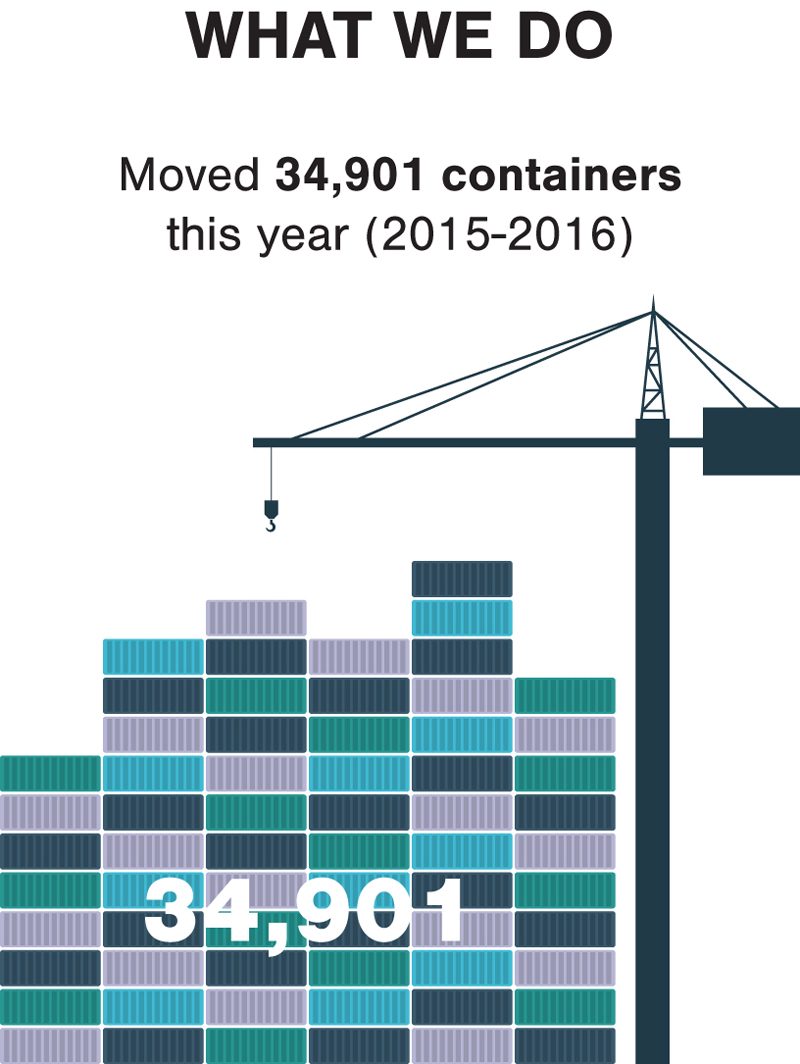 "Polaris' results included $240K in non-recurring, non-operating income, with 'normalized' profits being $1.14 million.
"Having seen shareholder equity erode [30%] in the past five years, and with long term debt of [$1.8 million], an ongoing net income level above $1.0 million is required to support the Company's multi-million dollar capital investment, its continued requirement to invest in heavy equipment, and its debt service obligations. In addition to nearly $300K in annual maintenance costs, in fiscal 2016 Polaris' expended $420K on new heavy equipment.
"Just prior to Polaris' earnings broadcast, the Company announced in May that its dividend rate, most recently $0.05 per share per quarter, would be adjusted upwards to $0.06 per share per quarter, providing a 3.1% yield relative to the Company's $7.70 per share book value and a 4.9% yield relative to the recent market price. The stock last traded on the BSX at $4.05 per share."
The full Polaris 2016 Annual Report follows below [PDF here]:
Read More About