Warwick Academy has announced the official launch of Warwick Connect, powered by Graduway, an online alumni engagement platform that will keep the Warwick Academy community "connected and empowered."
A spokesperson said, "We have always valued and our committed to our alumni but this year we hope to really focus on our Alumni and want to continue to and improve our relationship with our students who went before.
"As part of this effort to promote stewardship among alumni, we are committed to building relationships that will help to maximize social and professional opportunities."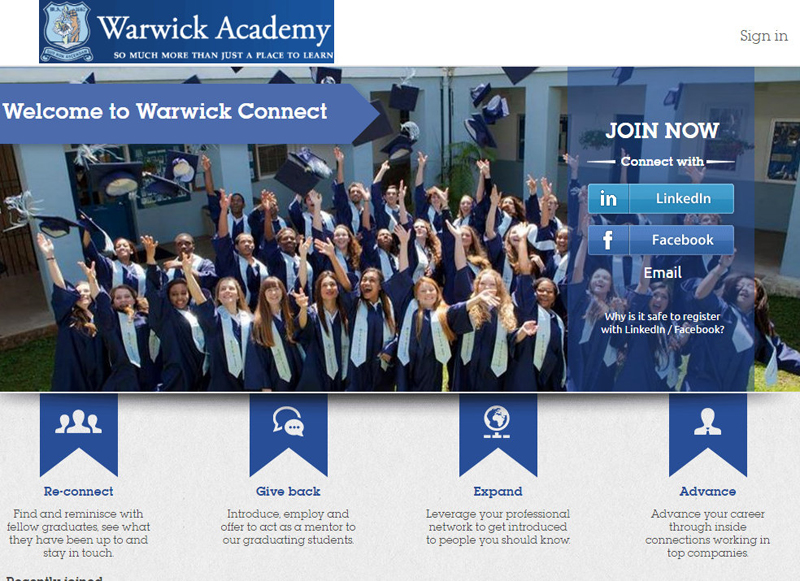 "The new innovative platform is intuitive, user-friendly and compatible with all major social media networks. The primary way of registering is through LinkedIn or Facebook. Jane Vickers, Director of Development at Warwick Academy believes this new initiative will revolutionize how alumni connect with one another.
"Warwick Connect provides an opportunity for alumni to connect with each other. It allows them to identify themselves as mentors, offer job opportunities, reconnect with old friends and reminisce about the past and look towards the future.
"There is an inherent need for people to offer guidance and mentoring acquired by one's successes and failures and this is a perfect platform exclusively for Warwick Academy Alumni. It is a somewhat similar platform to LinkedIn but it is exclusively for Warwick Academy Alumni.
"Although Graduway is a relatively new platform in the alumni relations industry, the company has been well received by the community. Co-founded in 2009 by Dr. Marcel Cohen and his son Daniel Cohen, Graduway brings a unique blend of innovative tools that allow users access to a range of services."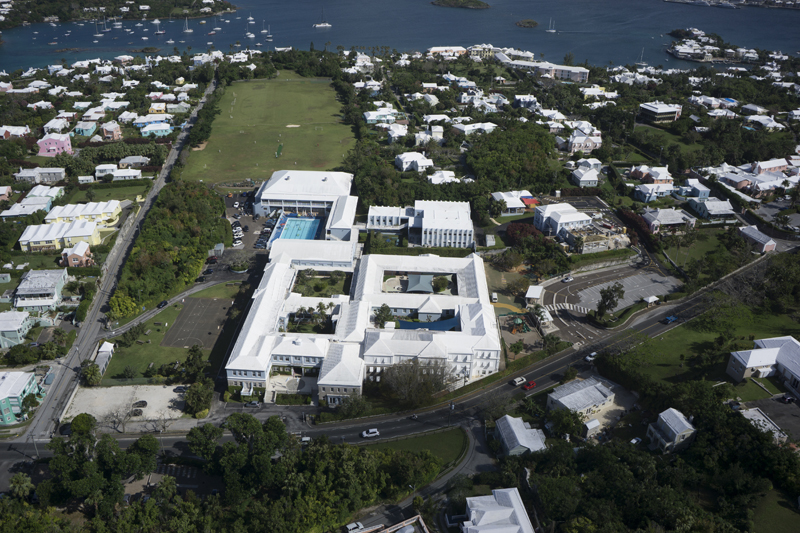 "Graduway emphasizes the importance of two key value propositions which are central to the platform. "The exclusive professional opportunity component gives users access to fully searchable directories, mentoring and job opportunities.
"The exclusive social opportunity is a nice way to catch up with fellow alumni. We make it an easily accessible and simple system that they can use through the leveraging of social networks. It is an all-encompassing platform and we try to make everything attractive."
Principal Dave Horan said, "We highly value all of our alumni and want to continue to build on the relationships we have with them long after they have left the school. They carry with them knowledge, experiences and tremendous advice which can be harnessed to add value to our students, community and in terms of this product other graduates."
"Warwick Academy's Development office would love all alumni around the world to visit the website and begin the process of reconnecting, networking and rebuilding your relationships with other Warwick Alumni."

Read More About
Category: All, technology