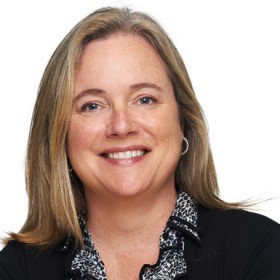 Law firm Appleby announced that Kiernan Bell, partner and Head of Dispute Resolution in Bermuda, will be retiring from the partnership on 31 March 2017. P
artner John Wasty will take over from Ms. Bell effective 1 April 2017. The two partners will be working closely over the next few months to ensure a smooth transition.
Ms. Bell, an internationally recognised leading lawyer, has been with Appleby for 23 years, 15 of which as a partner serving in a myriad leadership roles including Bermuda Managing Partner, a position she held until December 2015.
She is a past President of the Bermuda Bar Council and currently serves as the Chair of the Immigration Appeals Tribunal. Ms. Bell was also recently appointed as the Chair of the Bermuda Business Development Agency [BDA], after serving as a Director for the agency's first three years.
Chambers Global consistently ranks Ms. Bell as a 'Leader in her Field', noting her key role in some of the firm's most complex commercial disputes.
Most recently, she was recognised for her expertise in insolvency, professional negligence and fund disputes. Clients regard her as "an effective, intelligent solicitor and very clever lawyer." Ms. Bell is also consistently recommended by Legal 500, another leading research publication to the legal profession.
Tim Faries, Bermuda Managing Partner said of Ms Bell's retirement from the partnership, "Kiernan has a passion for the law and for Bermuda. She has always been the ultimate team player and made a significant contribution to the success of Appleby over the years.
"Some of these efforts have been unsung, visible only to her partners, and some, like Appleby becoming the Official Law Firm of the 35thAmerica's Cup have been well known by all. The fact is that she has made a huge impact on our firm and leaves us better for it. Kiernan is leaving the firm at the top of her game and I have every confidence that she will bring that same energy and intellectual vigour to her next venture."
Kiernan Bell said, "It has been an honour and a privilege to work with my friends and colleagues at Appleby over the last two decades. While I am excited about the future, I leave Appleby secure in the knowledge that the next generation of Appleby lawyers are rich in talent and integrity, and the firm will go from strength to strength."
John Wasty has been with Appleby for nine years having previously practised in London and Hong Kong. He specialises in the areas of commercial dispute resolution, restructuring, insolvency and funds litigation. Mr. Wasty has an extensive regulatory practice. He has represented clients in a wide variety of commercial disputes in Bermuda, London, the US, Europe and Asia.
His international and local commercial dispute resolution expertise includes advising on complex international restructuring and insolvency issues including schemes of arrangement, regulatory [Bermuda Monetary Authority, Financial Intelligence Agency and Regulatory Authority of Bermuda] disputes and advisory matters, funds, fund manager and investor issues, M&A, financial institution and shareholder and joint ventures. He also frequently advises on corporate governance and sanctions related issues.
Mr. Wasty also leads Appleby's insurance and reinsurance disputes group which acts on behalf of carriers, policyholders, brokers and other intermediaries in a wide variety of disputes.
He is admitted in Bermuda, New York [Southern District] and four other jurisdictions and is also a Fellow of the Chartered Institute of Arbitrators and has been involved in numerous institutional and ad hoc arbitrations in Bermuda and internationally.
He is consistently recognised by Chambers Global, as a 'Leader in his Field' and recommended by Legal 500; clients say he is "one of the best litigators around, providing excellent technical yet business-savvy legal advice and jumping in with both feet to do all he can to support his client's position."
Tim Faries said, "John is a first-class litigator who has long been recognised as a leading lawyer in the jurisdiction. He brings a wealth of expertise and unwavering commitment to his clients. I am confident he will serve the team exceptionally well in his new role."
Read More About