After taking a direct hit by Hurricane Nicole – one of the strongest storms on record to pass over Bermuda in modern times — the island was back in business in short order, with the airport re-opening, a cruise ship arriving, and businesses back serving customers.
"We've stressed our resilience before, and we can attest to it once again," said Bermuda Business Development CEO Ross Webber.
"Bermuda has a fully robust infrastructure that caters to the modern needs of international business. We're strong, united and very different to other offshore centres. I'm proud to see this community get up and running within hours of such a direct hurricane hit."
Cruise ship docked in Hamilton today: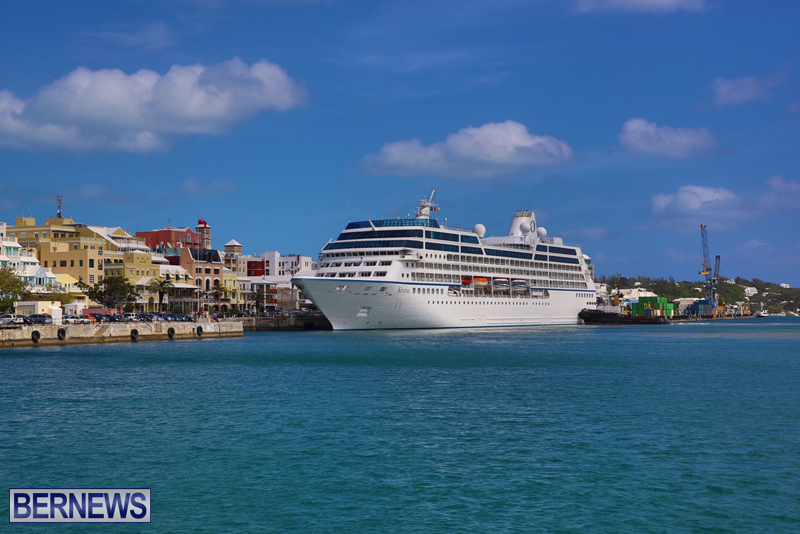 "Without minimising the effects that certain residents and businesses are facing, primarily as a result of flooding, it is fair to say the island came through this strong hurricane relatively unscathed," noted John Wight, President of the Bermuda Chamber of Commerce.
"One contributing factor to this outcome is that Bermuda residents have learnt from past events and have done an impressive job of preparing and protecting their assets. Another undeniable factor is the robustness of both the building structures and the building codes in Bermuda."
"Bermuda is extremely resilient, with very strong building codes and a culture of preparedness," said Bradley Kading, President and Executive Director of the Association of Bermuda Insurers and Reinsurers [ABIR].
"Bermudians protect themselves, uniformly prepare for storms, and help their neighbours afterwards. Everyone uses insurance—which protects people and property and leads to a faster recovery with an economic stimulus. In this way, the island is a role model for other jurisdictions."
First flight arrives only 24 hours after hurricane's closest approach:
"It's remarkable that one day after a major hurricane strike, Bermuda is open for business, helping finance disaster risk worldwide, and poised to welcome back business visitors and vacationers alike," said Stephen Weinstein, General Counsel of ABIR member RenaissanceRe.
Mr Weinstein thanked the Government, the Ministry of National Security, the Emergency Measures Organisation, Bermuda Police Service, BELCO, and the Regiment "who prepared us for the storm, communicated about it effectively, and have led a rapid cleanup and recovery effort."
Mr Weinstein added that one of the most impressive things about the island's rebound was that all residents benefitted from storm-safe homes.
"The island's building codes and practices, resilient infrastructure and ethos of community preparation served us all very well yet again, and that's why Hurricane Nicole was not a human disaster," he said.
"As we see the growing human toll from other recent hurricane landfalls, we hope Bermuda can provide an example so that other island and coastal residents can be equally safe from these kind of storms in the future."
For our ongoing live updates on Hurricane Nicole click here, and for all coverage of Nicole click here.

Read More About