The Consultative Immigration Reform Working Group said they would like to remind the public of new dates for the follow up sessions on the topic of Mixed Status Families .
These follow up sessions will take place:
Tuesday November 1st at Dalton E. Tucker Primary School
Wednesday November 2nd at The Berkeley Institute Senior School
Thursday November 3rd at Francis Patton Primary School
All meetings will be from 6:00 pm to 8:00pm.
Chairman of the Group Mr. William Madeiros said, "These follow up sessions had to be postponed due to Hurricane Nicole and we look forward to hearing what the public has to say now that they have had an opportunity to digest the information presented in September."
The Chairman went on to say, "I would like to once again take this time to thank my fellow Group members for the tremendous effort they have put forth over the last six months. Everyone has taken time away from their families and other commitments in order to ensure we do what is best for Bermuda."
Submissions to the Consultative Immigration Reform Working Group can be made via dropbox located on the ground floor of the Government Administration Building on Parliament Street, by calling us on 500- 4664 or send an email to immigrationbda@gmail.com
The Group will be working to formulate their recommendation on mixed status families after public consultation.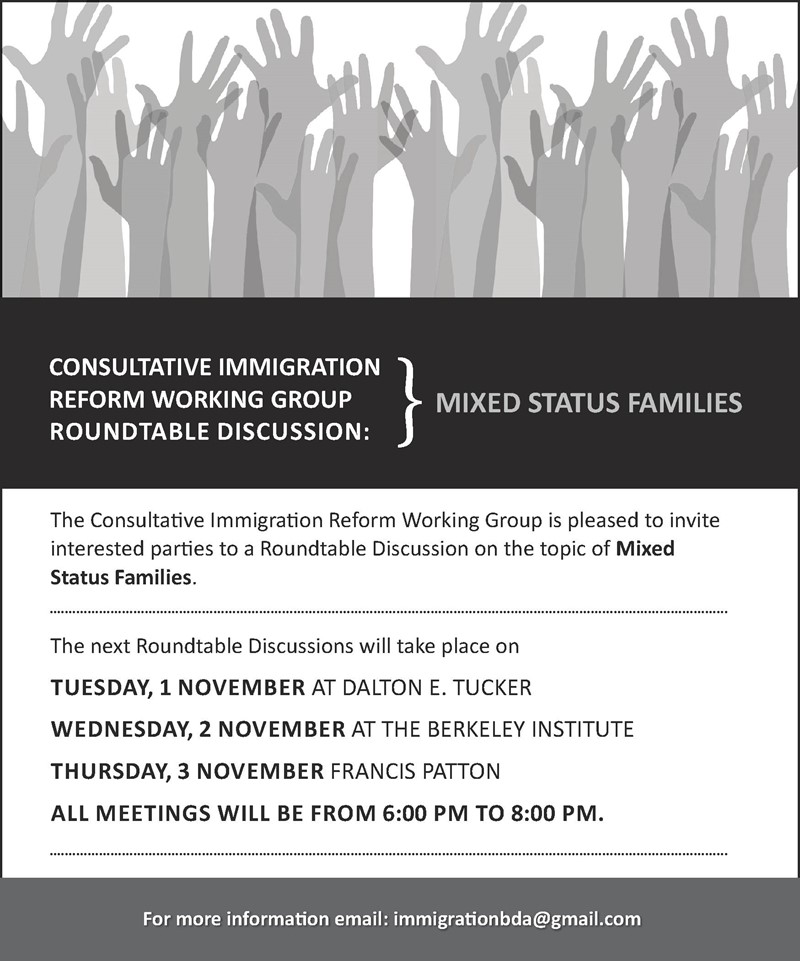 Read More About
Category: All