The unveiling of the Olympic Wall at National Sports Centre will take place tomorrow [Oct 15] at 11.00am, however unfortunately the Youth Sports Clinic with Jackie Joyner Kersee has been cancelled in the wake of Hurricane Nicole.
The Wall serves to help mark the 80th anniversary of Bermuda's participation in the Olympic Games.
A Bermuda Olympic Association [BOA] spokesperson said, "Ms. Joyner-Kersee's travel to the island was delayed due to the storm and she will not be on-island in time to host the Clinic.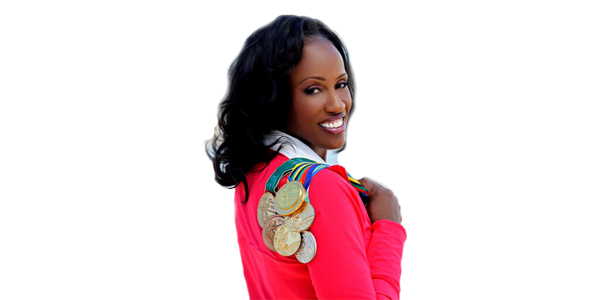 "However, Ms. Joyner-Kersee will be in attendance at the BOA's 80th Anniversary Gala at the Fairmont Southampton tomorrow night, and the Gala is going ahead as planned.
"Also going ahead is the unveiling of the Olympic Wall. Members of the BOA and the national sports governing bodies, along with local dignitaries will officially unveil the Wall, which displays the names of all of Bermuda's Olympic athletes, at 11:00 a.m. tomorrow, Saturday, 15 October."
Judy Simons, President of the BOA, said, "It's very unfortunate that Hurricane Nicole disrupted our plans for the Youth Sports Clinic, and that we've had to cancel the Clinic. I've been in touch with Jackie and I know she is disappointed she won't have the opportunity to interact with Bermuda's young athletes at the Clinic.
"But we are very much looking forward to her address at the Gala, and to seeing everyone there."

Read More About