[Updated] The police have confirmed that there was an attempted robbery at the Point Mart store in Pembroke this afternoon [Nov 1], saying that an "assailant walked in" and "attempted to rob the store" and was "unsuccessful." Further details are limited at this time, however we will update as able.
Update 1.46pm: Audio statement from Inspector Kuhn Evans
Update 1.50pm: A police spokesperson said, "At 12:45pm today [Tuesday, November 1st] police attended a report of an attempted armed robbery that took place at Point Mart on St. John's Road in Pembroke.
"It appears that a male entered the premises, brandished what was believed to be a firearm and made demands of money.
"At the time there were patrons in the store as well as employees. However, no injuries were reported.
"The suspect apparently left the store empty handed, then got on an awaiting motorcycle driven by another male and fled the scene, heading in a westerly direction on St. John's Road then east along North Shore Road.
"An active investigation is underway and any witnesses or persons with relevant information should contact the Criminal Investigation Department on 247-1744 or the anonymous and confidential Crime Stoppers hotline 800-8477."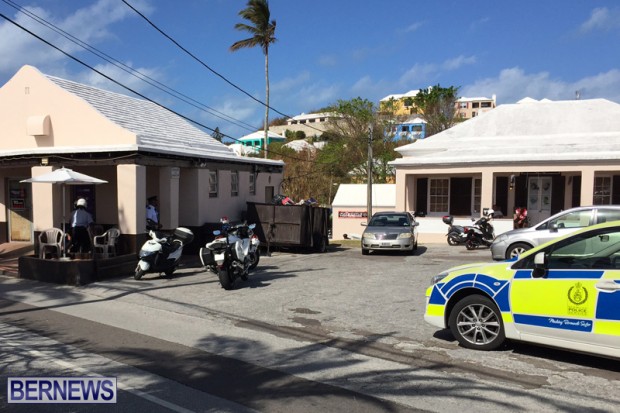 Read More About