A four-day retreat known as 'Awakening the Heart' is being offered in the town of St. George by Bermudian Pamela Barit Nolan and Canadian Heather Plett, who "ground their practices in authenticity and connection."
The retreat is being hosted in the town of St. George and will allow participants to "sink into the beauty of the town while stopping to reconnect with themselves and the world."
Ms. Barit said, "The retreat was designed for people who are transitioning to a new chapter and need a moment to stop and reflect and for people who are looking for a deeper connection and a place to open their hearts."
A spokesperson said, "Participants will be invited to engage in daily meditation, trust-building and heart-opening exercises, mandala work, circle practice and a labyrinth experience.
"Delicious healthy food will be provided throughout the retreat and people wishing to stay in the town of St. George during the retreat will have opportunity to stay in specially priced rooms at either Aunt Nea's Inn or Block House."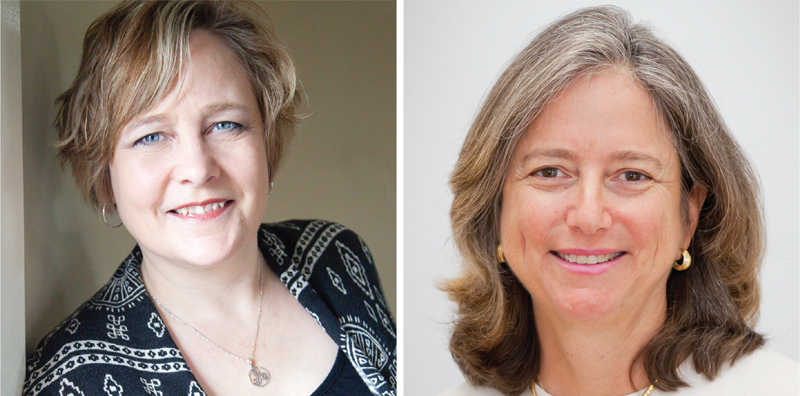 "Pamela has experienced several transitions in her life. Each one has opened up new possibilities. Today as a coach and consultant, she creates and holds space for others to explore and open themselves to new opportunities, new ways of loving and experiencing themselves.
"Pamela meets clients where they are, often using nature and animals to help her in her work. She provides quiet and trusting places for people to begin to see their own beauty and the gifts they possess. Working side by side with clients, she then supports people to find the best path forward and then dances with them as new possibilities emerge.
"Pamela is looking forward to offering retreat participants opportunities to connect deeply with themselves and others while enjoying all that St. George's and Bermuda has to offer."

"Heather is a facilitator, a narrative coach and a leadership mentor. She hosts retreats and workshops around the world, speaks at conferences, teaches writing, creativity, leadership, and self- discovery classes. Heather is a self proclaimed wisdom-seeker, edge-walker, community-gatherer, and story-catcher.
"She gathers circles of people together to share stories, ask questions, co-create, and build community. Heather finds delight in holding space for people as they discover their courage and grow their ideas and looks forward to sharing her broad expertise during the retreat.
"In 2015, Heather wrote a blog post on holding space that went viral and has been seen by more than three million people around the world.
"The retreat begins on February 15 and concludes on February 19, 2016. The home base will be the lounge above Sweet Sak Bakery and participants will be exploring many other spaces in and around the town of St. George.
"Special early pricing is being offered until December 20th at a rate of $975 per participant which includes all materials, food and experiences. After December 20th, pricing will increase to $1,225 per participant."
To sign up or learn more, visit the website.
Read More About
Category: All, Entertainment, News