Bermudian Dr. Carika Weldon and her students from De Montfort University of Leicester, UK stopped by BELCO to thank the company for supporting Biomedical Science Education workshops being carried out in the middle and senior schools throughout Bermuda.
Ascendant Group President and Chief Executive Officer, Sean Durfy, receives plaque of thanks from Biomedical Science Students from De Montfort University Leicester, UK who are conducting biomedical science workshops at middle and senior schools throughout the Island. Dr. Weldon, the organizer of the workshop is at the end of the second row on the right.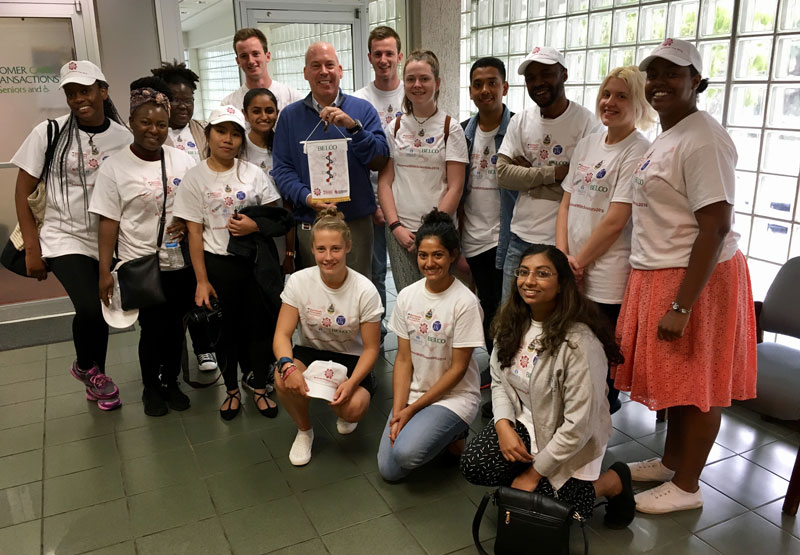 BELCO said they are committed to promoting Science, Technology, Engineering and Mathematics [STEM] for interested students that may be considering these disciplines as a career path.
Dr. Weldon is a part of the Bermuda Principles Conference – Impact on Splicing Conference being held in Bermuda with other Biomedical Doctors. For more information visit bermudaprinciples.org.
Read More About