The Bermuda Hotel Association said they are "putting their full support behind the plan to redevelop the L. F. Wade International Airport," saying they "recognize the need for Bermuda" to "have a first class airport terminal."
"The members of the Bermuda Hotel Association are fully in support of the proposed Airport Redevelopment plan," stated Stephen Todd, the BHA Chief Executive Officer.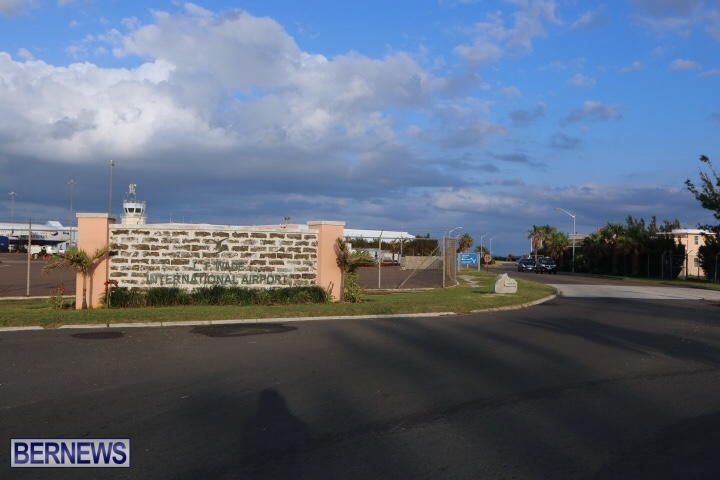 "As an association, and key industry partner and employer, which provides hotel and guest accommodations to our business and leisure travelers, we recognize the need for Bermuda, as an international destination to have a first class airport terminal that fully meets and satisfies the needs of our local and international travelers.
"Our island can no longer be satisfied with continuing to invest taxpayer funds in affecting ongoing repairs to an aging airport facility which is sorely in need of replacement.
"It is the major gateway to our island that forms the first impression of Bermuda for everyone who arrives by air, and must pass through this deteriorating structure that is plagued with ongoing maintenance challenges.
"In the view of the association members as taxpayers, it is our opinion that collectively, as a country, we are simply wasting money on a facility that is no longer sustainable.
"The ability for Bermuda to attract and grow our tourism product has an extremely high reliance on airline passengers who are the backbone to our economic sustainability, and as such the planned redevelopment of the airport must proceed as a high priority, without further delay, and the Bermuda Hotel Association fully supports the legislation which is to be tabled and debated in the House of Assembly later this week.
"We encourage the wider community to recognize and support the need for this important project to proceed, as it will provide not only the creation of employment opportunities during the construction phase, it will also result in the island, across all industry sectors, to create a significant number of jobs, as well as benefits in the longer term through additional sources of revenue, which the new airport facility will be the catalyst for this much needed and anticipated economic growth."
"The Bermuda Hotel Association members stand ready to play our part in ensuring the future growth of the economy, in the form of projected increased hotel occupancy, employment opportunities, and overall enhanced year round sustainability of our hospitality/ hotel industry, as well as that of Bermuda, as we position ourselves to compete for the future business of the international traveler, in an increasingly competitive worldwide market."

Read More About