Over 130 Optimist Dinghy sailors from six countries gathered for the final time at the Royal Naval Dockyard to compete for the 2016 Colonial Bermuda National and Open Championships.
USA sailors dominated the event as they have claimed the first nine position on the leaderboard after eleven races.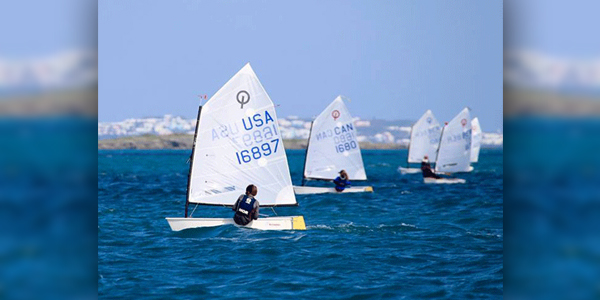 Justin Callahan was able to overtake Vanessa Lahrkamp on the final day to win the title with 26 points, Callahan recorded finishes of 1st, 5th and 3rd on the day, Lahrkamp was second with 49 points, while Mitchell Callahan rounded out the top three finishers with 54 points..
Bermuda's Ahzai Smith led the local Fleet, Smith finished in 12th place with 117 points, while Jordan Emedati was the second Bermuda sailor and 14th overall with 120 points and Sebastian Kempe rounds out the top three Bermuda sailors, finishing 15th overall with 130 points.
Click here to see the full 2016 Bermuda National and Open Optimist Championships Leaderboard.

Read More About