Bermuda's Olympic sailor Ceci Wollmann has been chosen as a finalist for the global MUSTO Sailor Search competition, and locals can help her bid by voting for her online.
MUSTO said the sailors "have the chance to win £5000 [$6200] worth of sponsorship, become a MUSTO Ambassador and get training from the world's best sailors."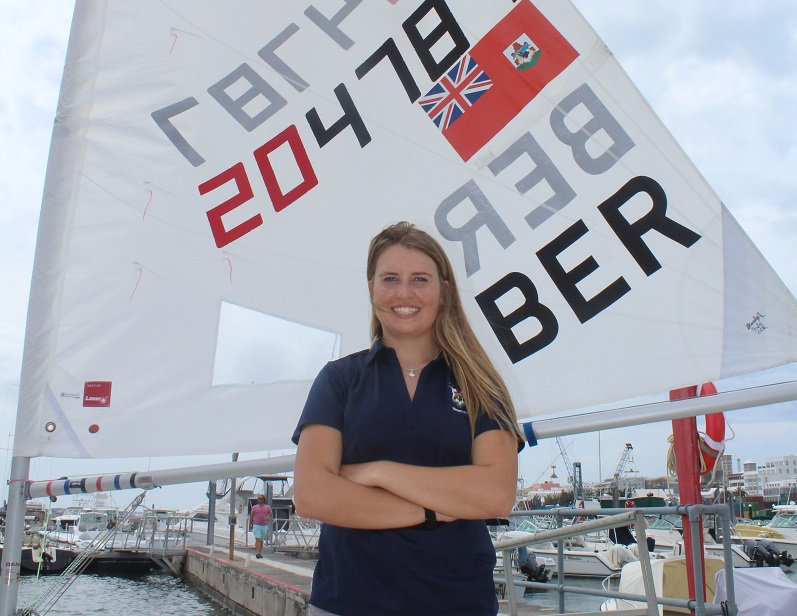 The sailors in the contest along with Ms Wollman include Ben Robinson from Australia, Calum Bell from Scotland, Harry Price from Australia, Jess D'arcy from England, John Cooley from Australia, Mads Wegener Larsen from Denmark, Max Anker from the USA, Niamh Harper from Scotland, and Tyler Paige from the USA.
Ms Wollmann's profile, as appears it on the MUSTO website, is below
Age 18 | Bermuda Accomplishments:

1 Olympic Games 2016, Laser Radial [qualified in the North American Region]
2 Part of the final Bermuda team for the Red Bull Youth America's Cup
3 2015 Bermuda Female Junior Athlete of the Year – Presented by the Bermuda Government
4 Pan American Games 2015, Laser Radial
5 Youth Olympic Games 2014, Bytes

Why I Should Be The Face Of MUSTO:

I spend almost every day of the year sailing and have learned the importance of having high quality sailing gear.

I have already competed at the highest level of sailing, the Olympics as Bermuda's youngest sailor to ever participate. I have been able to sail many different types of boats and now I'm practicing on a GC32 with the Bermuda Red Bull Youth Americas Cup Team.
You can click here to vote for Ms Wollmann in the MUSTO Sailor Search competition. The public vote will be closed on 1 December 2016.

Read More About