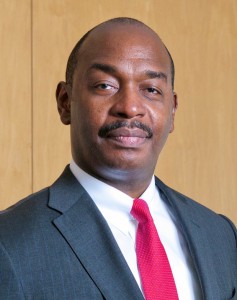 [Updated] The European Insurance and Occupational Pensions Authority [EIOPA] and the Bermuda Monetary Authority [BMA] signed a Memorandum of Understanding [MoU].
The MoU provides the framework for regular exchanges of information, and sets forth the basis for further cooperation and increased mutual understanding in view of ensuring optimal supervision for insurance and reinsurance groups with international activities in the European Union and Bermuda.
EIOPA will support BMA's participation in the activities of European supervisory colleges formed by the competent authorities of the European Union when a Bermudian insurance undertaking is concerned.
Similarly, BMA is committed to supporting EIOPA's participation in BMA's supervisory colleges where European insurance or reinsurance undertakings are concerned.
Gabriel Bernardino, Chairman of EIOPA, said: "This Memorandum of Understanding not only formalises and strengthens the ongoing cooperation between the two supervisory authorities, it is also an important step in reinforcing the effectiveness of insurance supervision globally."
Jeremy Cox, CEO of Bermuda Monetary Authority [pictured], said: "BMA is very pleased to formalise the collaborative relationship with EIOPA which has developed over the past several years.
"This framework for official collaboration will strengthen both of our insurance markets and reveals the increasing global significance of Bermuda."
Update 9.59am: The Association of Bermuda Insurers and Reinsurers [ABIR] congratulates both EIOPA and the BMA on reaching this significant milestone," commented Leila Madeiros, ABIR Senior Vice President, Deputy Director and Corporate Secretary.
"The MOU sets out a roadmap to engage with each other and assists in setting out expectations on supervisory cooperation.
"ABIR sees this agreement as a natural progression of Bermuda as a recognized equivalent jurisdiction under Solvency II and a necessary mechanism to ensure an avenue for engagement with the European Union's insurance regulatory governing body.
"ABIR views this as both critical for the ongoing implementation of Solvency II especially with respect to group supervision and the future review of certain key aspects of the Solvency II regime."
The joint BMA/EIOPA press release can be found here: [PDF]
Read More About